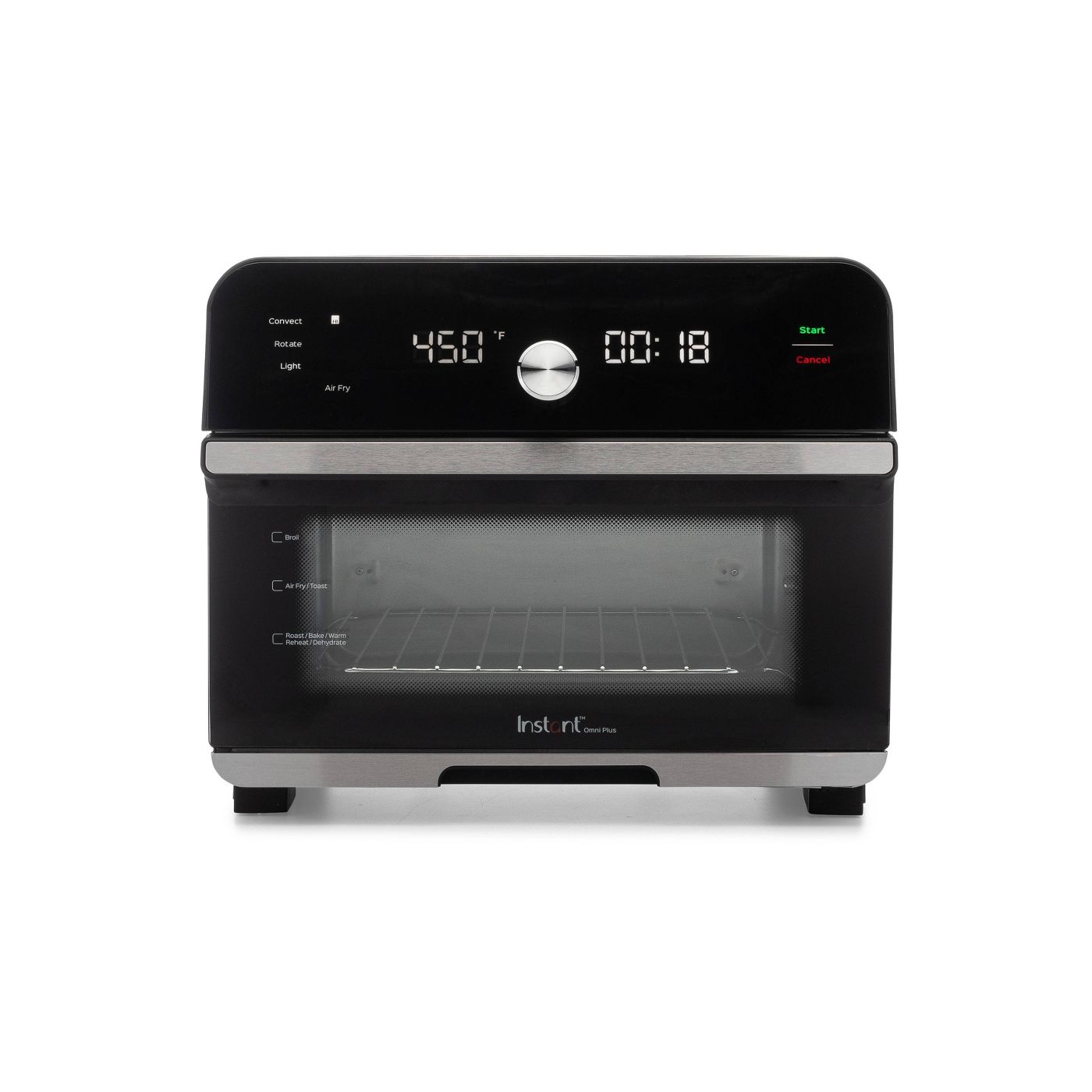 Hi there, readers! Today, I have some exciting news: Instant Brands just came out with a brand new 18-liter model in their Omni line, on sale at Target now! It's everything I could want in an air fryer oven, and in fact, I've been using mine for some time to develop recipes for my next cookbook(!)
Over in the Facebook Instant Air Fryer Community, I see the same question pop up nearly every day — should I get one of the Omni/Omni Plus 26L air fryer toaster ovens, or one of the Vortex Plus/Pro models? Most people come down on the side of the Omni models, since they have a much larger capacity, and more even heat thanks to heating elements on both the bottom and top of the oven. It's honestly a miracle that I haven't blurted out "Just wait until you see the new 18-liter Omni Plus!!!" Thank goodness the wait is over.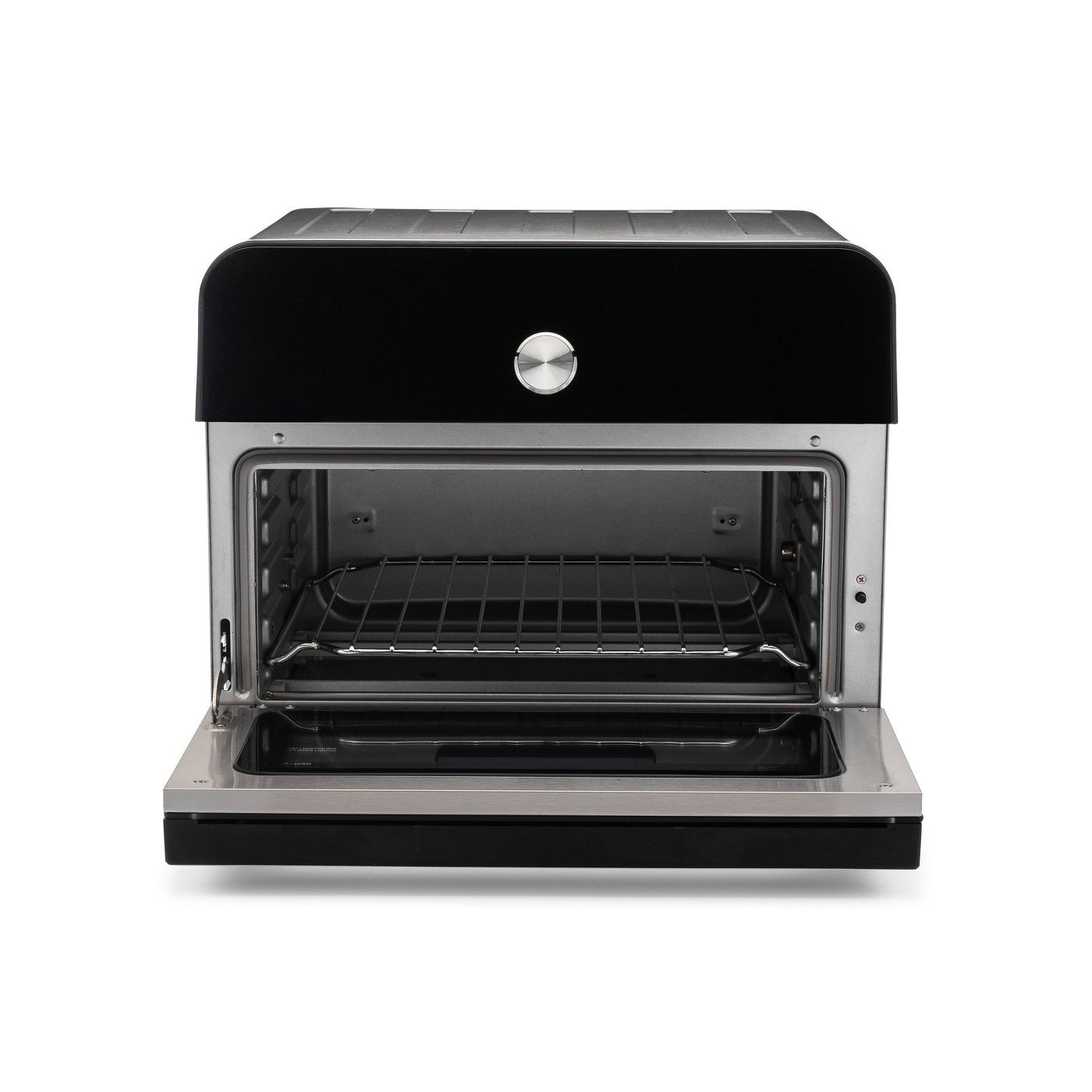 When it comes to air frying times and temperatures, all of the Vortex and Omni models are pretty similar. That's because regardless of the appliance, the "Air Fry" setting uses top-down heat only. Differences in cook times arise when you're using the other functions, though, such as "Bake," which is much, much faster and more even in the Omni ovens. In the Vortex models, baking takes some work-arounds, like longer cook times, and covering the pan with foil so that the cake cooks through evenly without over browning on top. It's doable, but definitely not as enjoyable as baking in the Omni.
And back to that brand new 18-liter Omni Plus oven! Practically, it has just about the same usable cooking area as the 26-liter ovens. It's a little narrower and a little shorter, but you can fit similarly-sized cookware in both. And just like other ovens in the Omni line, it does not require a "test run" to get rid of any plastic smell. (The Vortex ovens, on the other hand, do require this step before you start cooking.)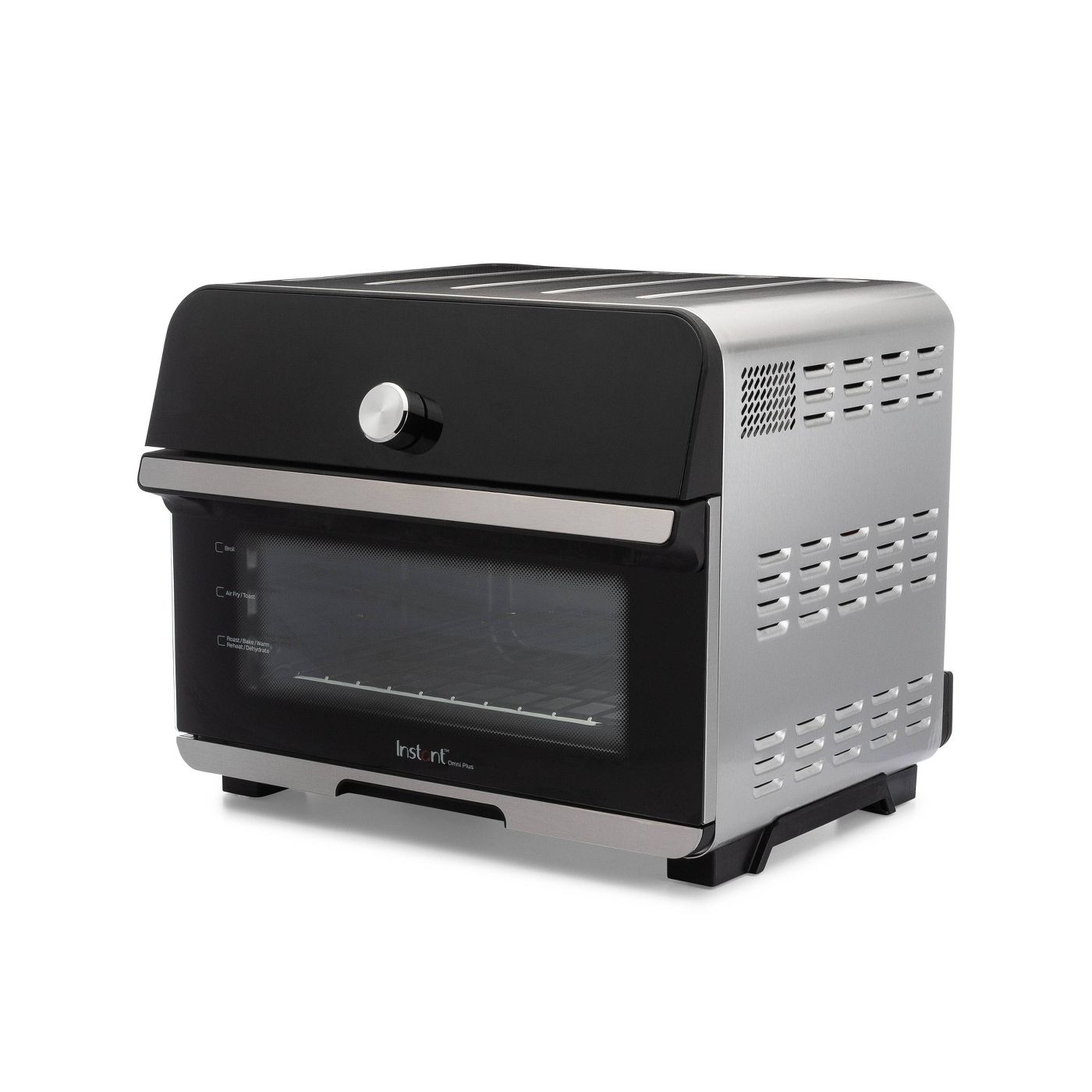 Aesthetically, the Omni Plus 18-liter is a pretty, pretty air fryer oven. It's so sleek, with a glossy black glass front panel and door, and a single chrome knob for adjusting the time and temperature of each cooking program. A push of the chrome knob illuminates the backlit buttons, which you use to select and cancel cooking programs, turn the rotisserie function on and off, and adjust the convection between high and low settings. It's an intuitive interface to use, and thanks to the lack of physical buttons other than the one knob, it's very easy to wipe down the front of the appliance when it inevitably gets covered in fingerprints.
One main difference between the Omni and Vortex models is the air frying surface — in the Omni ovens, it's a wire chrome mesh basket, and in the Vortex models, it's a perforated, non-stick coated tray. The Vortex trays are extremely nonstick, so you can get away without using parchment for most air frying tasks. With the Omni ovens, I often line the basket with parchment to avoid any sticking issues.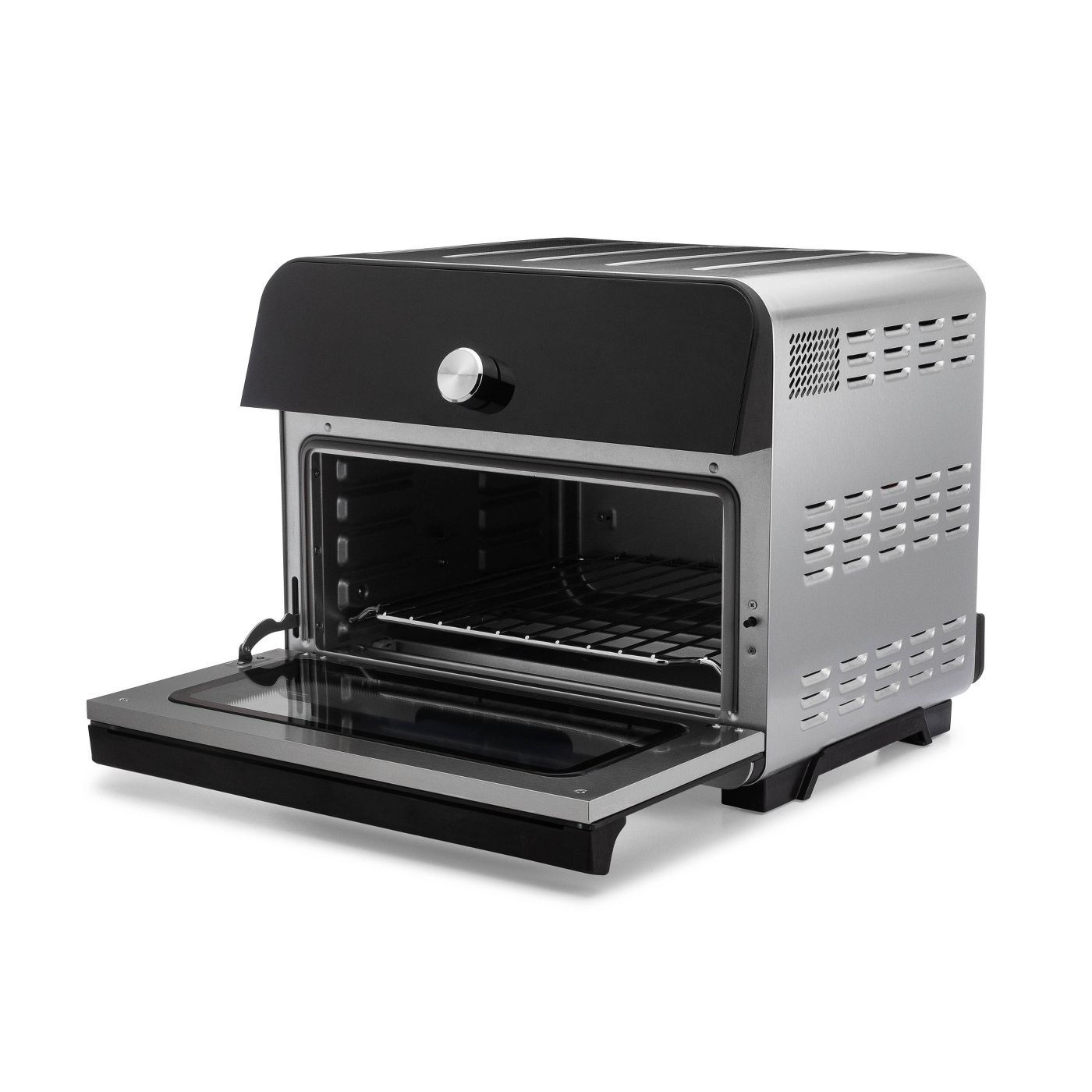 The new Omni Plus 18-liter ovens are currently sold at Target, with other retailers to follow in the future. And even better, come October 2021, you'll be able to purchase my cookbook written especially for this and all ovens in the Omni line! It contains 100 well-tested recipes that make use of every cooking program on the air fryer ovens, including baking, rotisserie roasting, dehydrating, slow cooking, bread proofing, and of course air frying. (The 18-liter model does not have a dedicated "slow cook" setting, but I have found a great workaround for that, so no worries there!)
I have been using my 18-liter Omni Plus to develop recipes for months now, and I am so excited that more people will be getting their hands on them soon. If you have any questions about its operation, or how it compares to the Vortex Plus/Pro models, let me know!