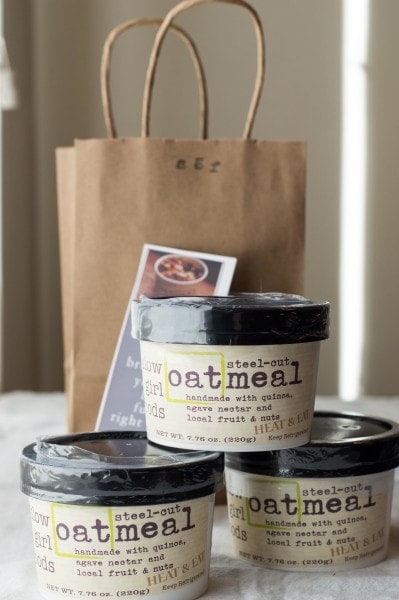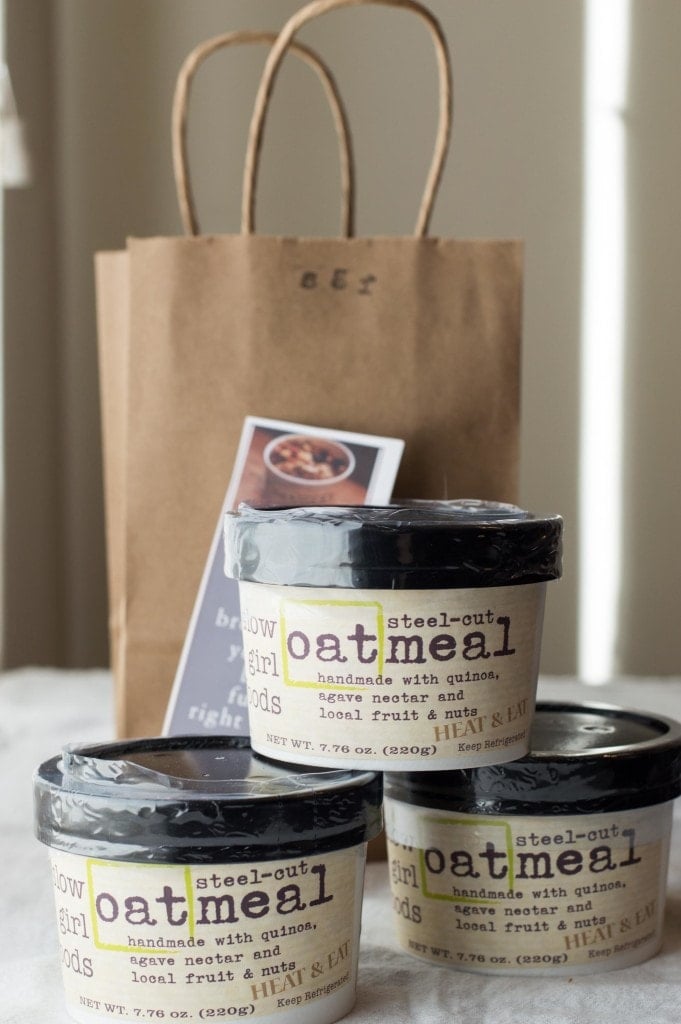 If your Whole Foods doesn't already carry this wonderful product, I suggest you request it right away! Slow Girl Foods' Steel-Cut Oatmeal is great for mornings when you don't have much time, but still want to eat a nutritious, filling breakfast. Made from a blend of oats and quinoa, it's lightly sweetened and topped with fruits and nuts. Just pop the container into the microwave for a couple minutes, and it's ready to go! 
Based in Oakland, California, Slow Girl Foods is the brainchild of founder/CEO Molly Zahner. I actually had the pleasure of meeting Molly in person, when she showed up at my front door with this hand-stamped bag full of chilled samples! She's been interested in bringing communities together with food since her college years, when she started a Tuesday Night Supper Club that propagated into multiple, cross-campus events. She's worked in many areas of the food industry, including in restaurants, both in the kitchen and front-of-house, and as the head of her own cookie company, Farmers' Village.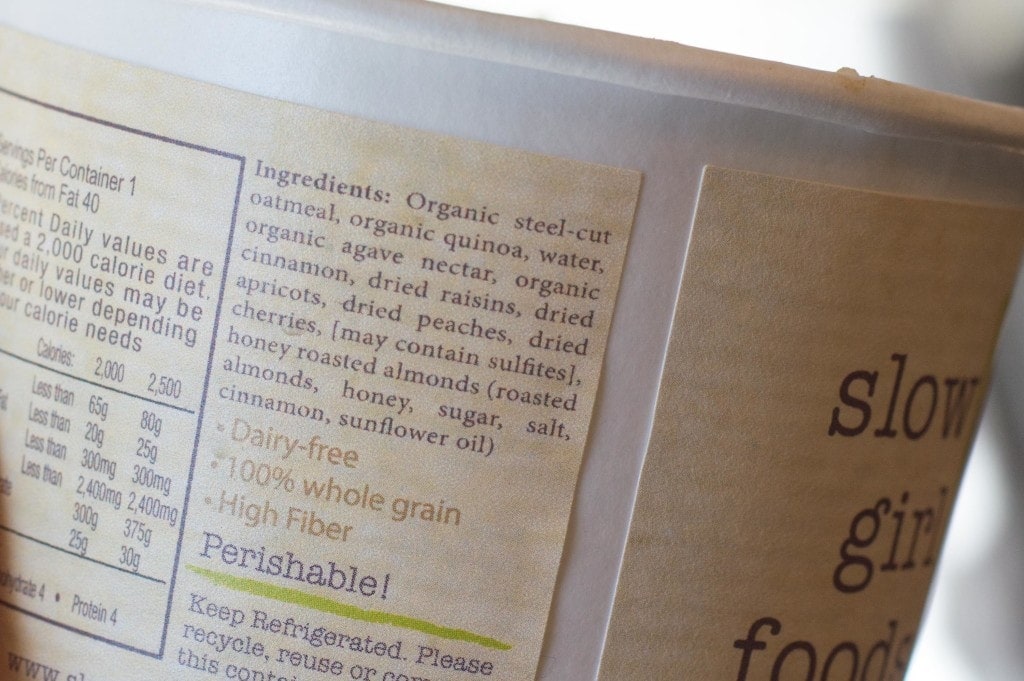 In addition to being an entrepreneurial spirit, Molly also has philanthropic aims for Slow Girl Foods. At the end of May, the company donated 2,400 breakfasts to cyclists participating in the 2014 Aids/LifeCycle opening ceremony. It's the perfect fuel for a workout, so I can imagine the riders were happy with their bowls of warm oats and quinoa.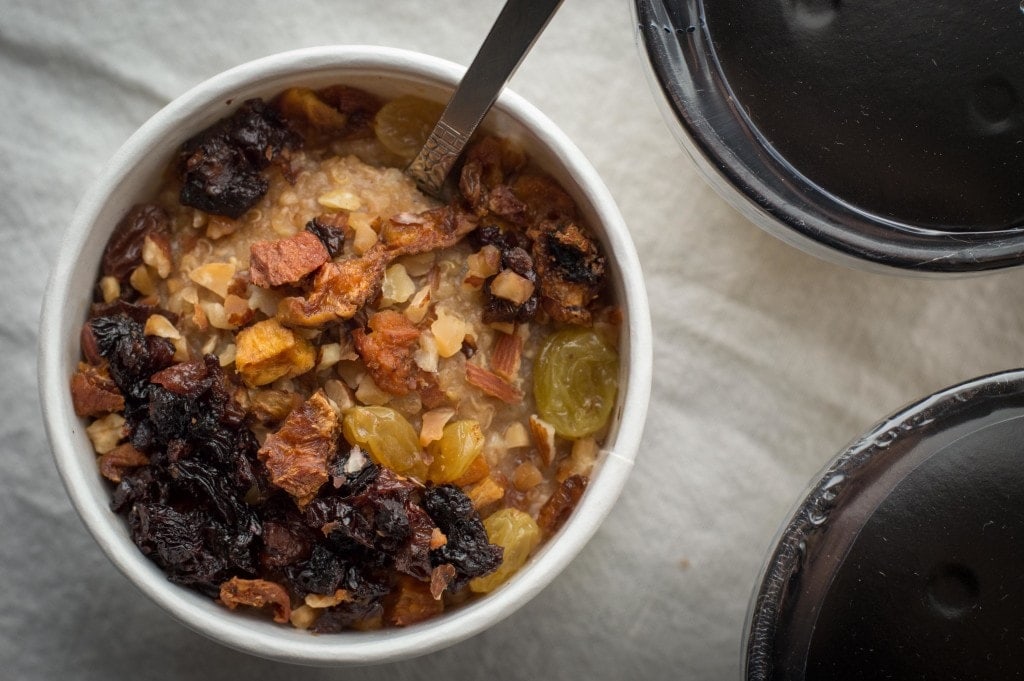 Thank you, Molly, for literally coming to my house and handing me a bag of your delicious oatmeal. You're an inspiring force in the Bay Area food community!