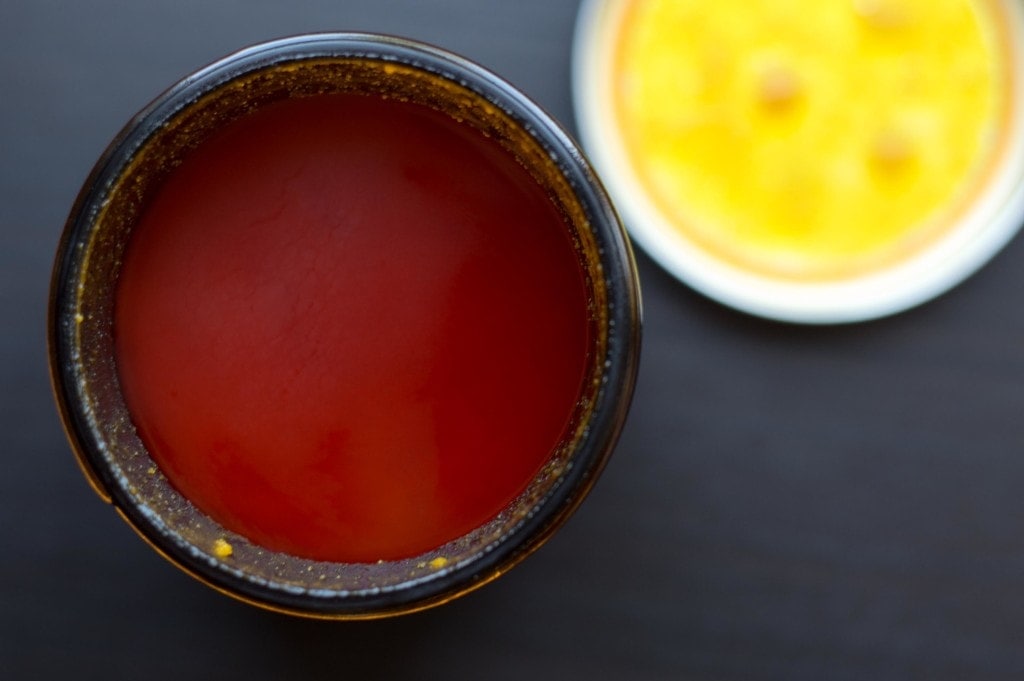 If you want to make traditional recipes from Northern Brazil, you need to track down this most essential ingredient: red palm oil. Known as azeite de dendê in Portuguese, it's extracted from the brilliant red fruit of the oil palm, a tree native to Africa that now grows in tropical regions in many parts of the world. Its oil is used in African, Brazilian, and Southeast-Asian cuisine, and the taste is difficult to describe. I'll try anyway — it has just a touch of astringency like a good olive oil, but with a more mellow, almost carrot-y aroma. Thick but pourable at room temperature, it lends vibrant color and richness to sauces and sautés.
 I can hardly believe it's been so long since I traveled to Brazil. Back in 2006, my brother was working on his master's degree at the University of Sao Paolo, and he invited my parents and I to visit him for a month. We flew to Sao Paolo, then hopped all over the country. Our destinations included the resort town of Parati, bustling Rio de Janeiro, the port of Manaus, a hotel on stilts in the heart of the rainforest, and the magestic Foz do Iguaçu.
The sights, sounds, and tastes of the trip are as vivid in my mind as if I were there just yesterday. Creamy and pint-sized table bananas, cheesy, fluffy pao de queijo, crispy coxinhas de frango, tart/sweet maracuja eaten with a spoon for breakfast, alongside fresh queijo de minhas and doce de goiaba . .  . and the coffee! Oh, the coffee. More than once, I started the day with a few cups too many of the viscous, rich brew, ending up in a jittery caffeine haze for the rest of the morning. It was worth it.
But I digress. We're here to talk about red palm oil, right? Anyway. For a long time, I was reticent to buy just any old bottle of dendê oil from my nearest Brazilian import store, as there are so, so many environmental, socio-economical, and health-related costs associated with unethically harvested red palm oil. When you buy a bottle of unknown provenance, you can't tell if it came from an area that was slashed and burned to make room for a grove of palms, if the workers who harvested it were paid a living wage, if it has been refined with harsh chemicals, or even how long it has been sitting on the shelf.
Imagine my excitement when, upon perusing Nutiva's product line, I noticed that they now offer a red palm oil I can feel good about recommending. They're the only company I know of that goes to such great lengths to ensure that their red palm oil is high quality, fresh, environmentally sound, and profitable for its producers. When they offered to send me a jar for review, I jumped at the chance, eager to recreate my favorite Afro-Brazilian dish, Moqueca de Camarao. The shrimp stew turned out just as I'd hoped — the richness of the red palm oil, stirred in just before serving, added just the right depth of flavor. I could imagine myself back on the beach in Brazil with my family, eating a similar stew and sipping ice cold Skol beers while the ocean waves crashed just yards away.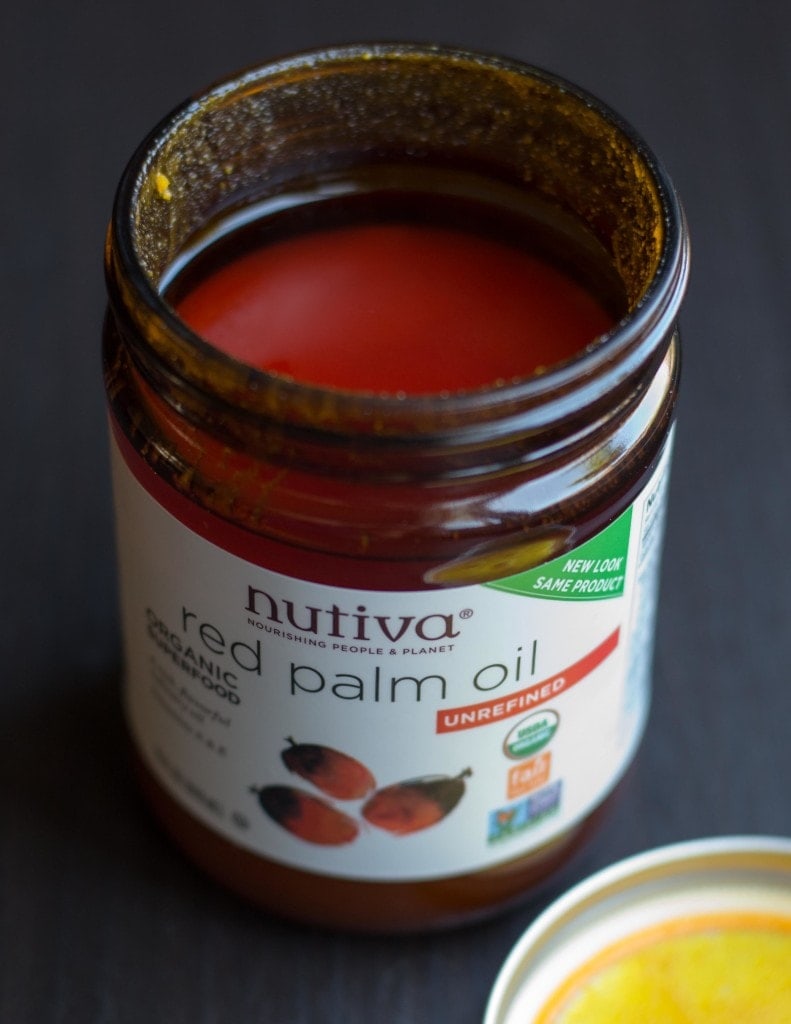 Whether I'm sent a product free of charge or have purchased it myself, all opinions are my own. Sample provided by Nutiva.