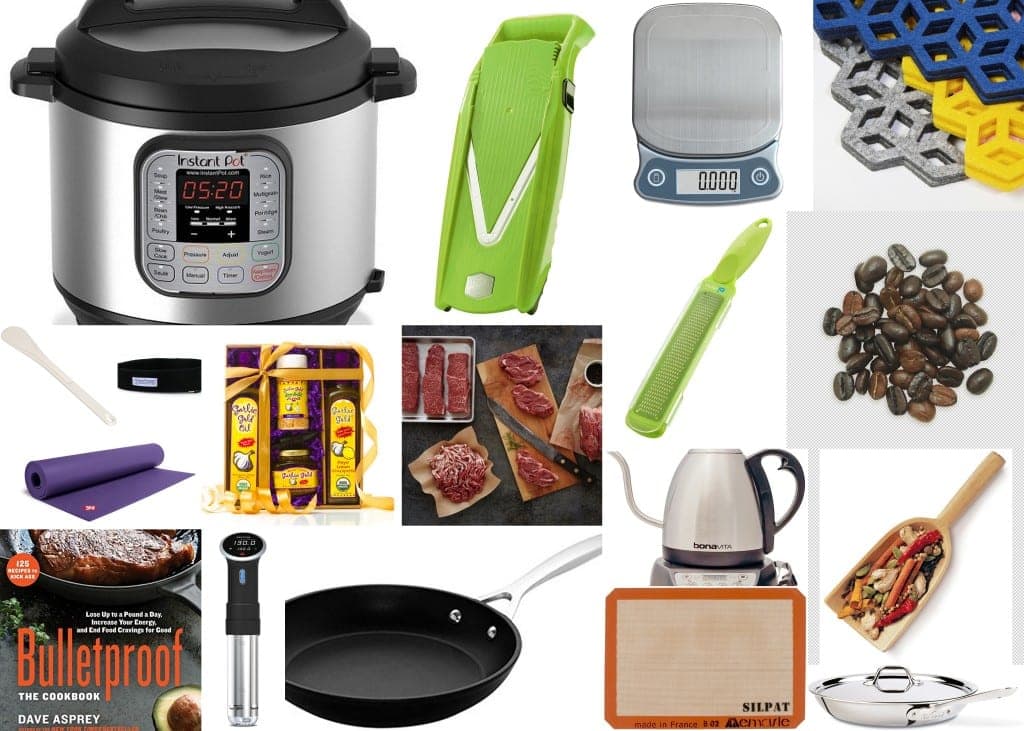 If you avoided the crowds over Thanksgiving weekend and are looking to buy your holiday gifts online, then you're in luck! Here's my list of favorites that I use in my very own kitchen, and a few non-food-related items too. Whether you're shopping for a relative, a host or hostess, or your special someone, you're sure to find something they'll like here.
Oh, and by the way . . . this gift guide post is also a GIVEAWAY! This week, Instant Pot has given me one of their latest models, the IP-DUO60 pressure cooker, to give out to a lucky reader. My husband got me one for the holidays last year, and I use it all the time (I'll tell you more about it in the guide below).
You'll find instructions for entering the giveaway at the bottom of this post. Best of luck! 
Happy Holidays, 
Coco 
---
Gadgets and Gizmos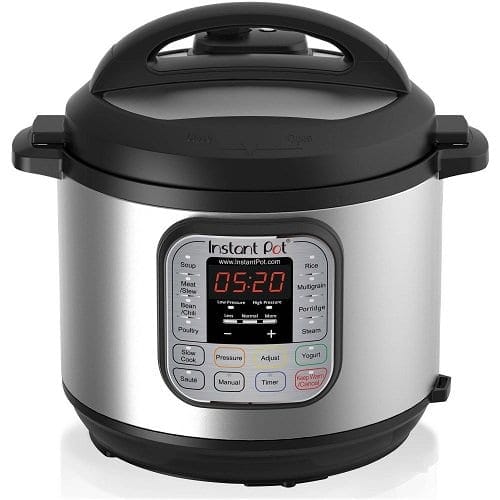 Instant Pot Programmable Pressure Cooker
Surely by now you've heard someone in your social circle extolling the virtues of their Instant Pot. Last winter, my friends Danielle and Michelle could not stop talking about how they were using theirs constantly, and how easy it was to whip up weeknight meals. I put one on my Amazon wish list, and what do you know, one magically showed up under the tree last year.
Pressure cooking used to be scary, but this electric model is whisper quiet and safe to operate. No rocking pressure regulators to be found on this thing. I've used mine about once a week since I got it last December — I love it for recipes like chicken drumstick soup, kale and carrots (that recipe works great with collard greens too), turkey chili, and sausage and white bean soup.
If you need more ideas for your Instant Pot, I happen to host a facebook group with lots of Instant Pot Recipes from around the web! The company also has an awesome community page where users share their own creations.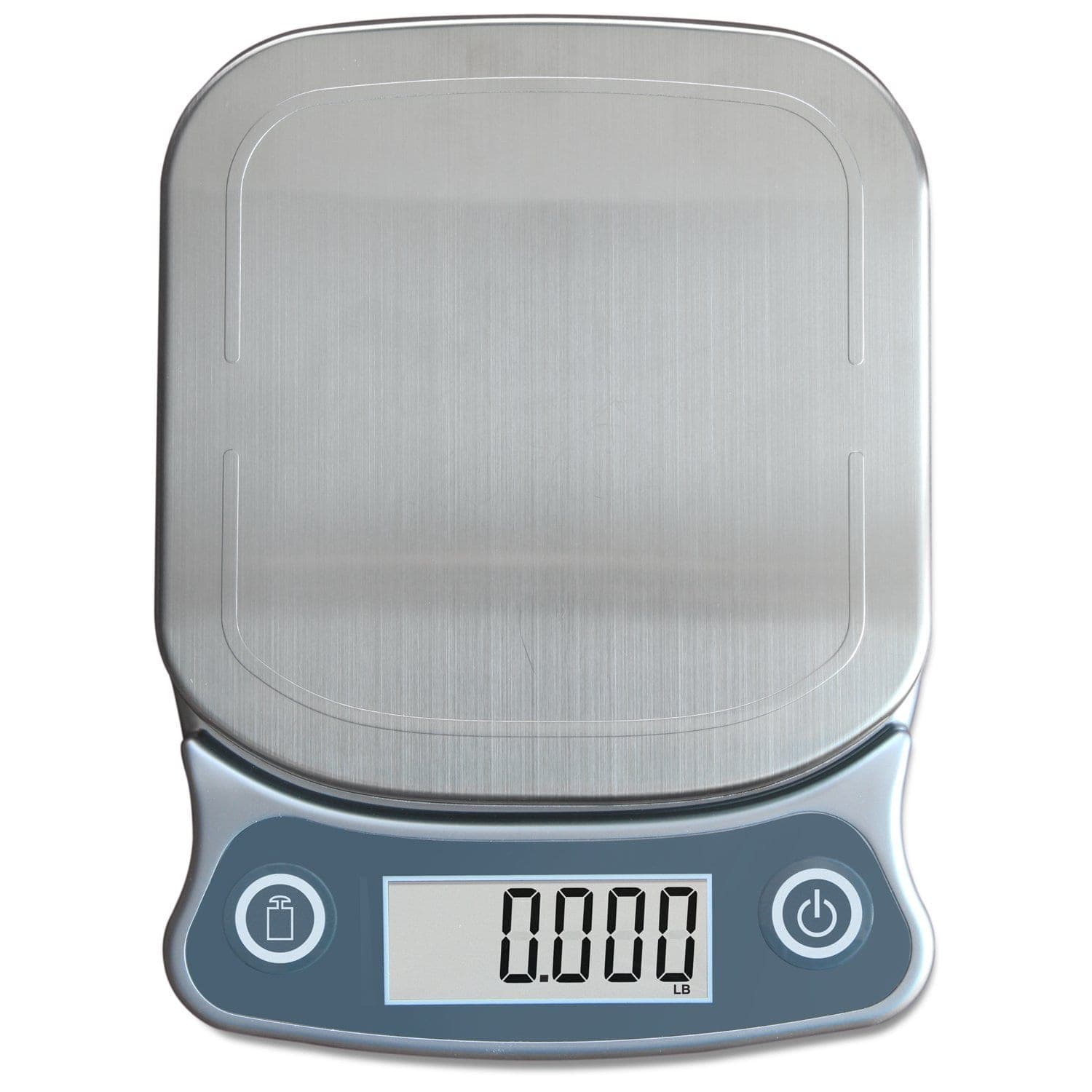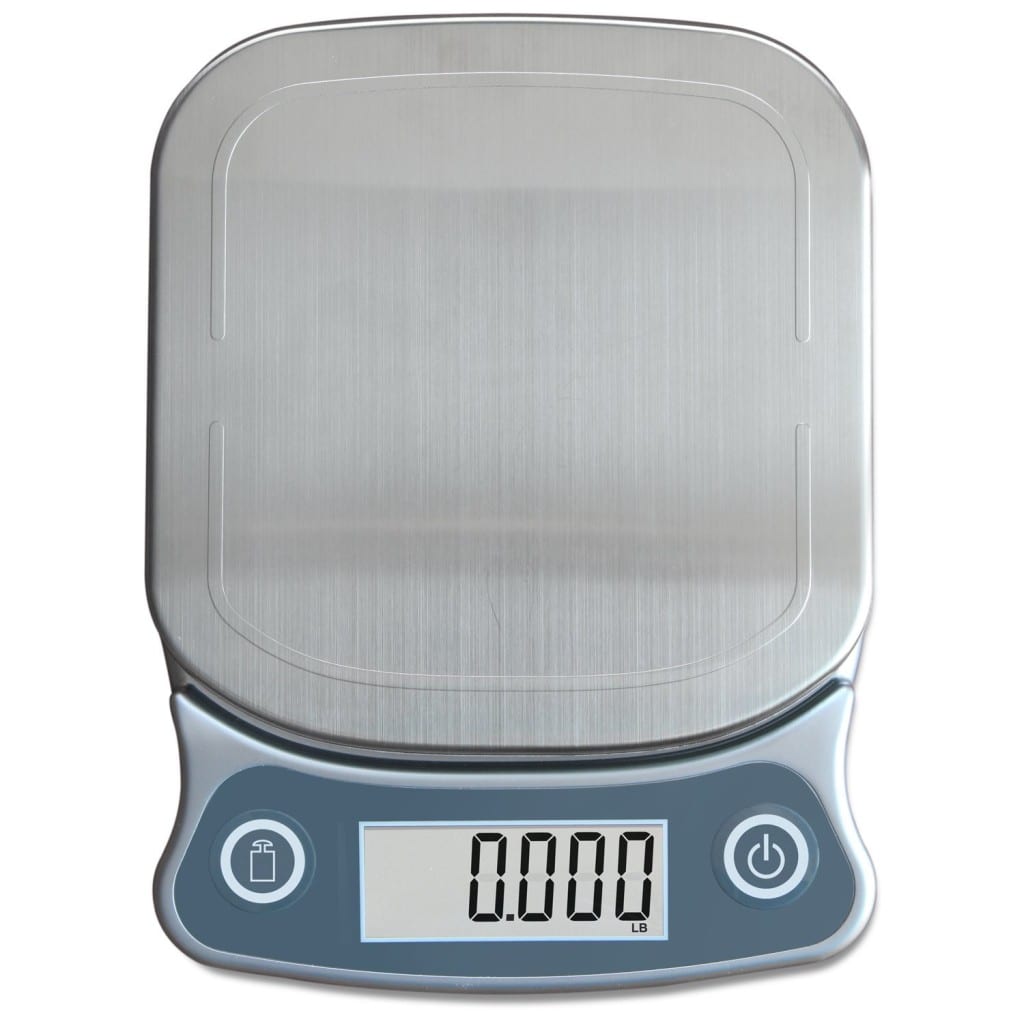 EatSmart Precision Elite Kitchen Scale
I use my kitchen scale for so many tasks that it has a permanent spot on the counter. Instead of dirtying measuring cups and spoons, I usually reach for the scale and make a mental volume-to-weight conversion instead. Even for something like measuring a tablespoon of oil into a hot skillet, the scale is useful — I just put the bottle of oil on the scale, hit the "tare" button to set the weight back to zero, then pour oil into the skillet and reweigh the bottle until it's at -14 grams. I also use my scale for measuring coffee beans into the grinder every night, for a super-consistent brew.
I'd been using the EatSmart Precision Pro Scale for years, so when they asked if I'd like to review the Elite model I was happy to oblige. The Elite is a jump up in quality and capacity — it has a max weight capacity of 15 pounds, a good bit more than the Pro model's 11. It also has a large and sturdy stainless steel platform, so it won't tip even with a heavy bowl on top.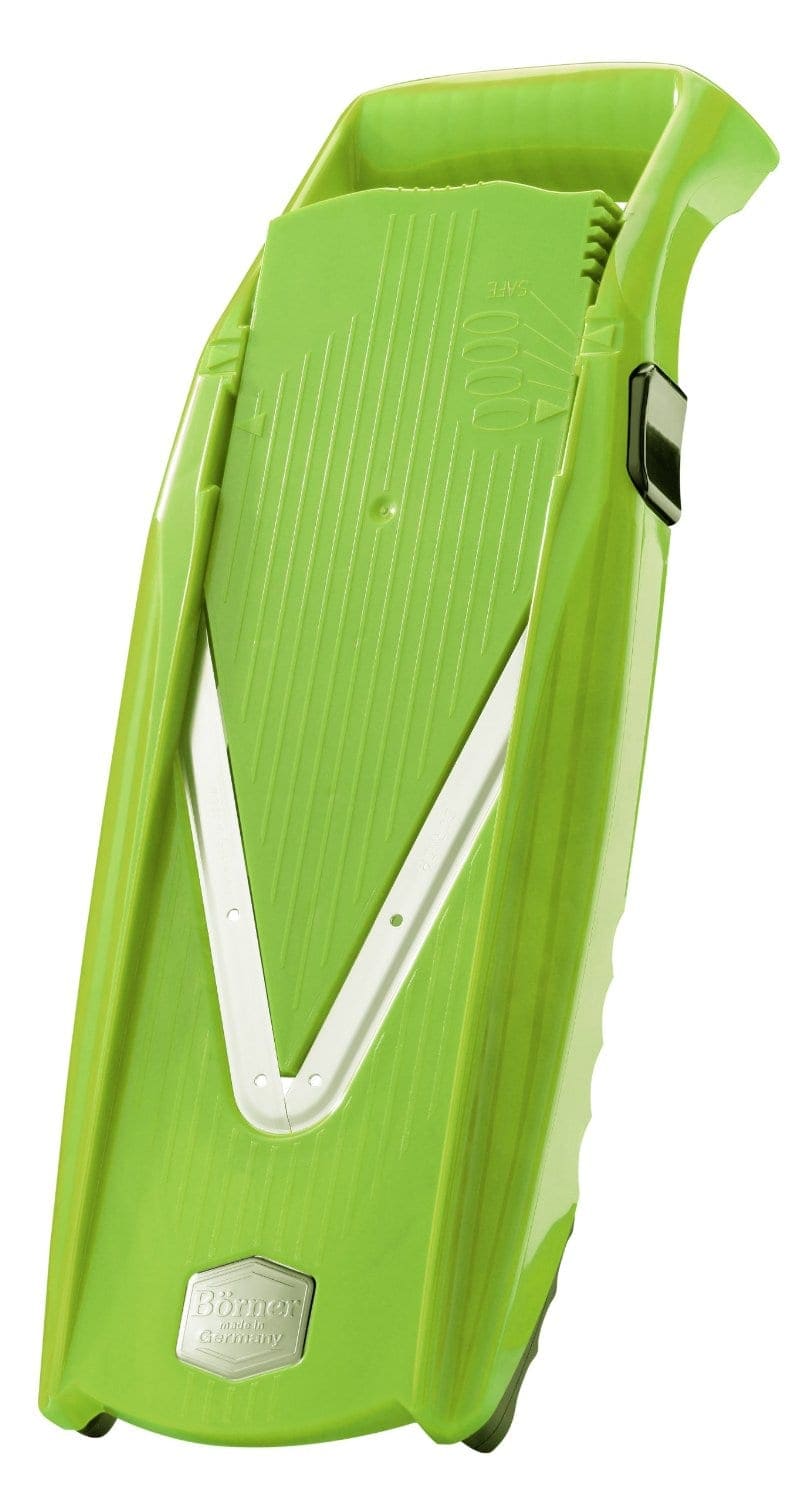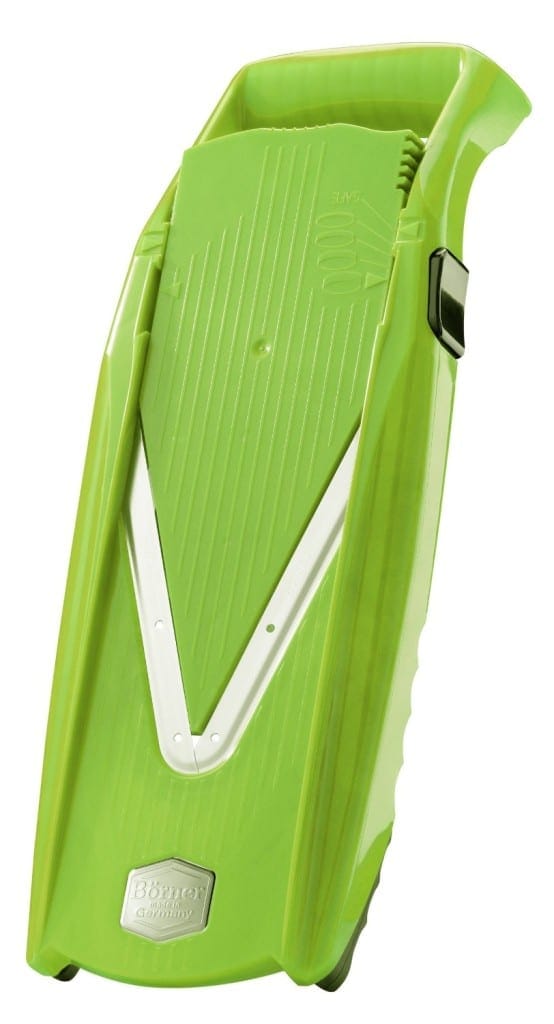 Swissmar Borner V Power Mandoline
For a long time I was scared of using a mandoline, but that all changed when I found cut-proof gloves. Now I use my mandoline all the time. It's great for super-thin slices of radish in salads, which is probably what I use it for the most. And with that glove on, I don't have to worry if my fingers get close to the blade when handling small vegetables. The Swissmar mandoline comes with a hand guard, but I don't often use it if I'm wearing my glove. Besides the basic, adjustable blade, it has large and small julienne blades which store away in a little case that attaches to the mandoline. The large julienne blade is great for big batons of jicama or sweet potato oven fries, and I use the small one most often for shredding cooked beets for salad, or cucumbers and carrots for summer rolls.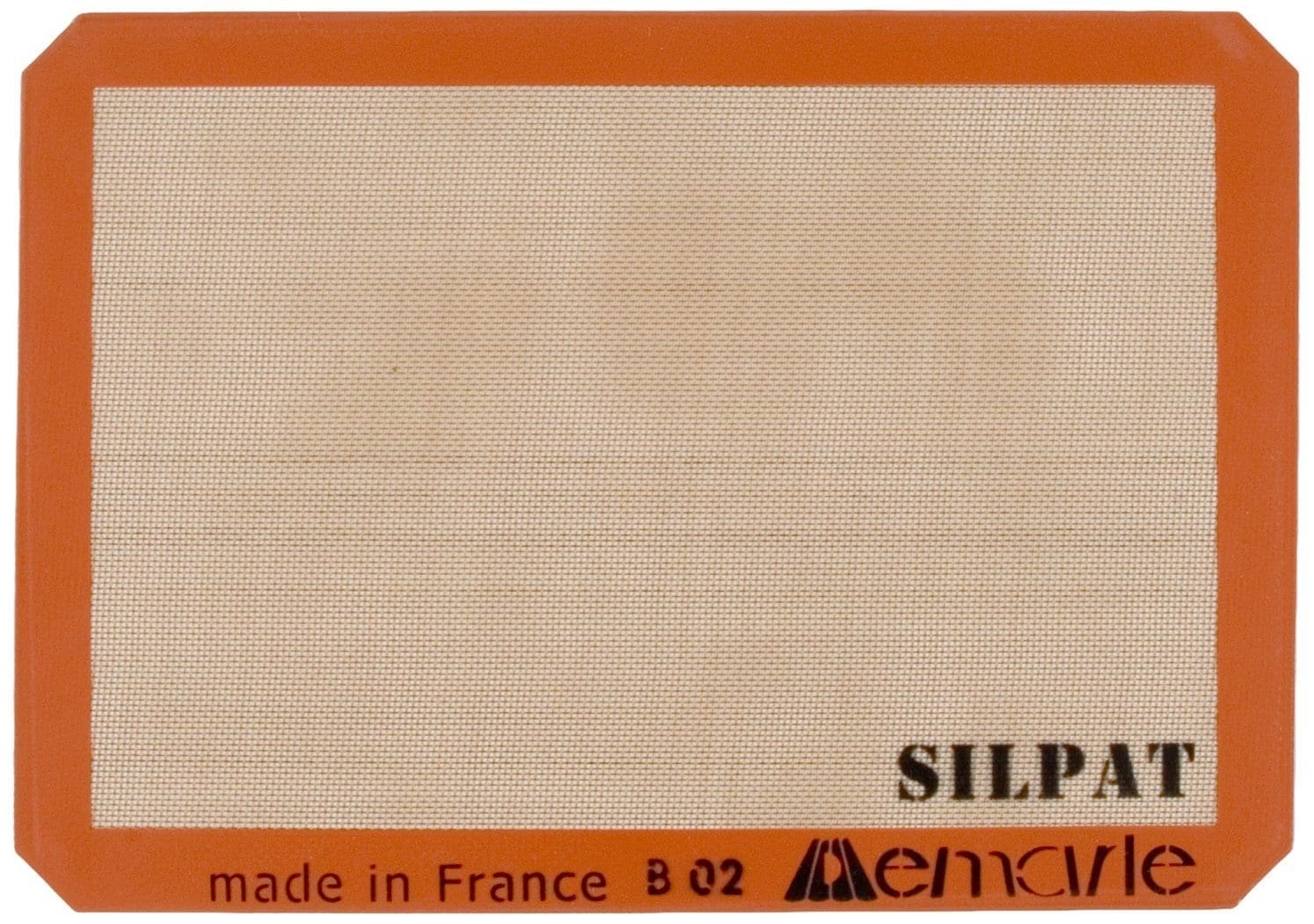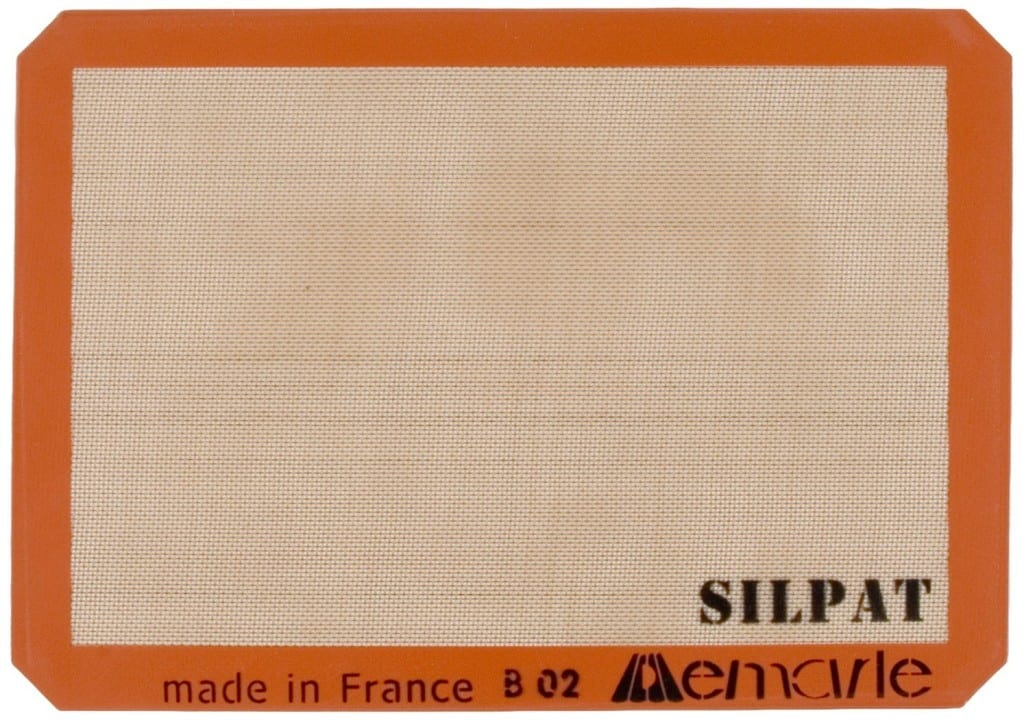 Silpat Premium Non-Stick Silicone Baking Mat
I can't wait until my Whole30 is over so I can bust out my baking mat again. Not because I'm going to bake a batch of cookies or anything — its perfectly nonstick surface makes for easy cleanup when I bake Paleo-friendly pizza crusts, plantain tortillas, apple chips, and fruit leather. These foods are too similar to off-limits treats, so they're not allowed on the Whole30, but they're fine for everyday meals. And I wouldn't be able to pull them off (especially the tortillas) without a Silpat.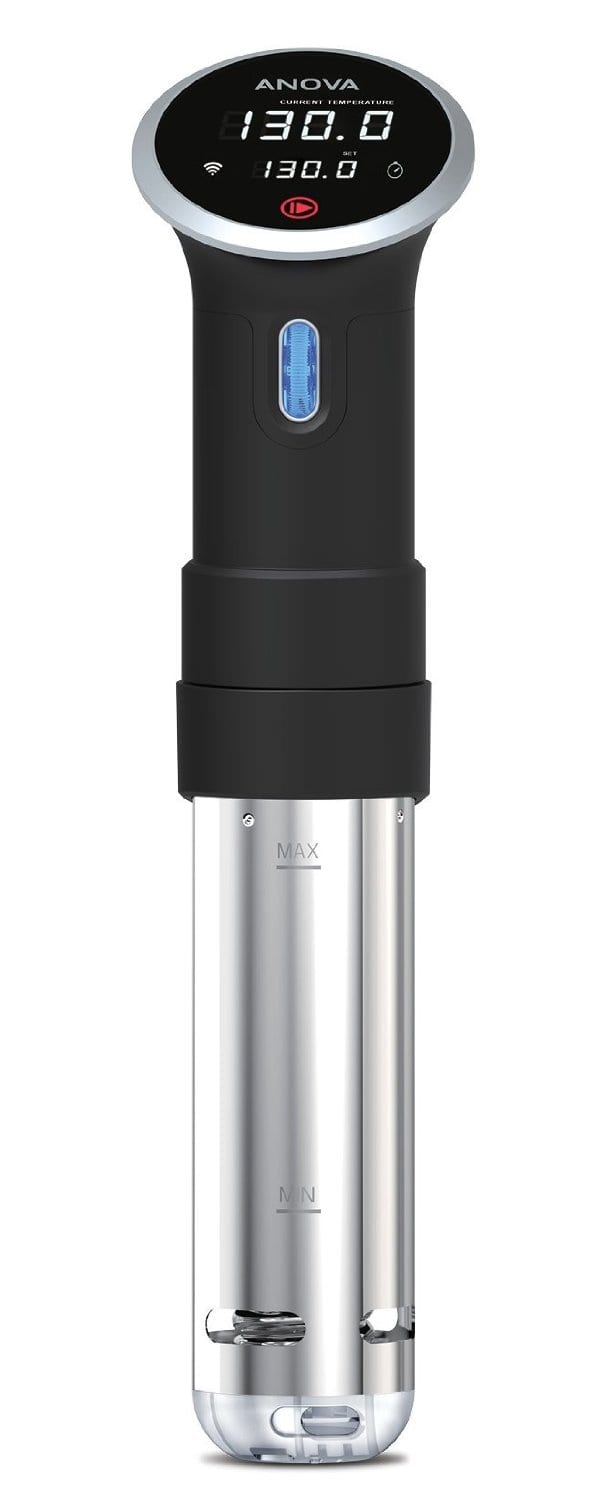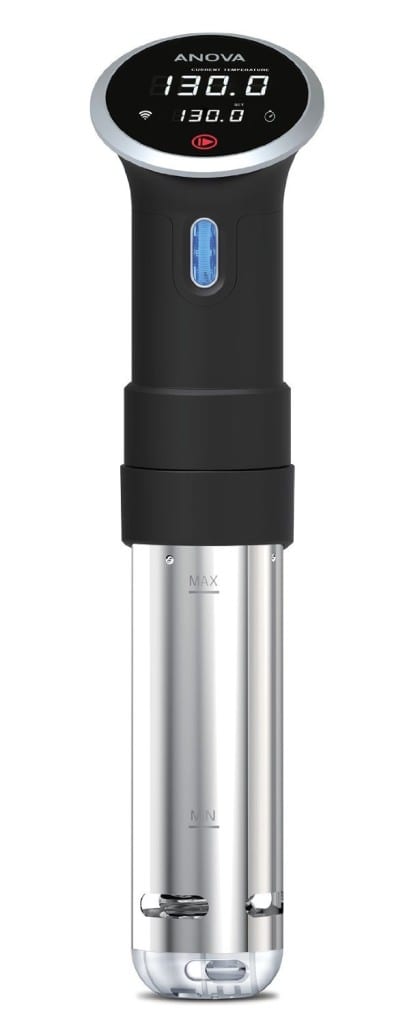 Oh boy, has this gadget proved its worth lately. My husband bought it, actually, and I was initially skeptical as to why anyone would want to bother with the sous vide method. I have since learned that it produces perfectly poached fish and tender steaks more reliably than any other method. I used to worry about messing up a fancy steak, but no more.
The Anova unit is great because you can use it with pretty much any pot, or even a food-safe plastic container. I just clamp it to our biggest stock pot, fill it up with water, then turn on the immersion circulator. It's minimalist and intuitive — I didn't even have to read the instruction manual to figure it out. Steaks take about 45 minutes to reach the doneness of your choosing. A quick sear in a hot cast-iron pan, and you've got perfectly cooked steak that's pink from top to bottom, every time.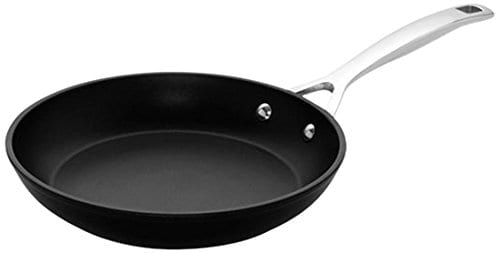 Le Creuset Nonstick Shallow Fry Pan
I tried to go for a while without a nonstick pan in my arsenal, but this Le Creuset number has reminded me of why they're so great. Nothing sticks, the clean-up is dead easy, and I can once again cook fish fillets without them falling apart. This pan has a pretty steep price tag, but it also comes with a lifetime warranty, which is more than I can say for the numerous nonstick pans that have bit the dust in my care over the years.
Since it was sent to me for review a couple weeks ago, this pan has become my go-to breakfast buddy. It is as nonstick as it gets — eggs slide around so much it's actually tricky to get my spatula underneath them! I've been making breakfast hashes with leftover cubed sweet potatoes and some chopped greens (or whatever other vegetables are in the fridge), then scooting the hash to one side of the pan and cracking a couple eggs on the other side. The hash stays nice and hot while my eggs cook, making this a one-pan, 10-minute breakfast. Boom.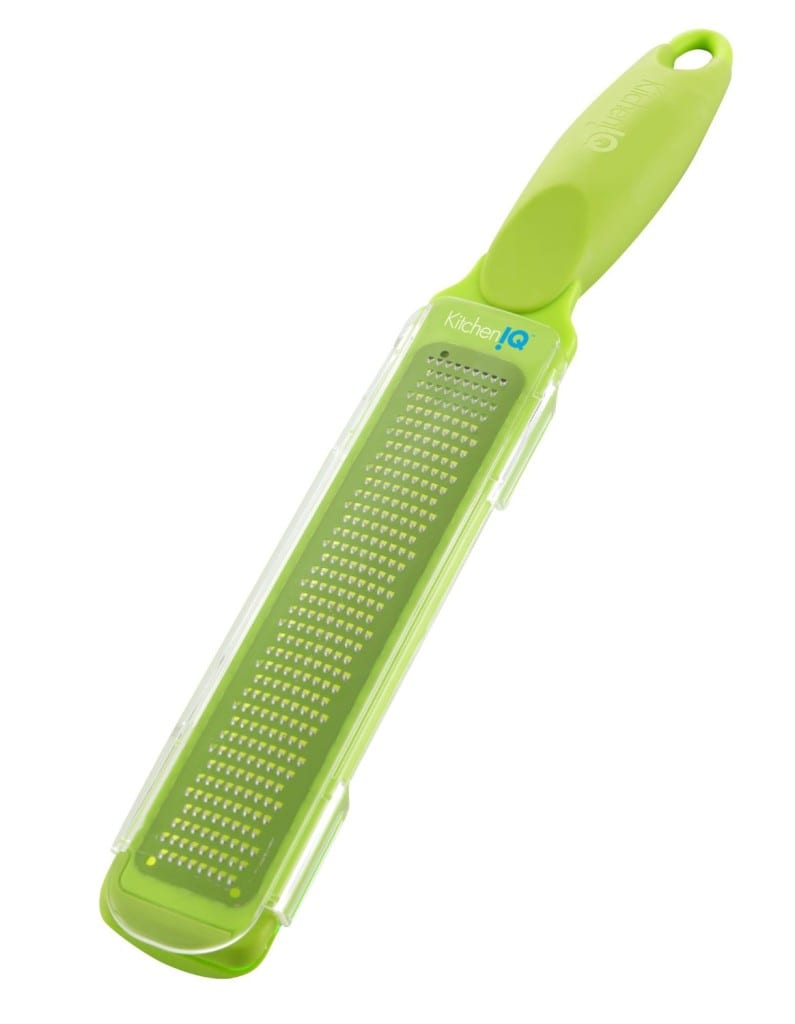 I'll be honest. When I first received this zester, I wasn't sure I'd really use it. As it turns out though, it's the one I reach for most often. The clever plastic reservoir in the back catches everything, and it even has measurement markers. This way if I'm following a recipe, I can easily zest exactly a teaspoon of lemon zest, for instance, without having to grate it onto my cutting board and gather it up into a spoon.
This is a handy little gadget that someone would never think to buy themselves, so it's perfect gift-giving material! It's a great option for a stocking stuffer or a thoughtful hostess gift.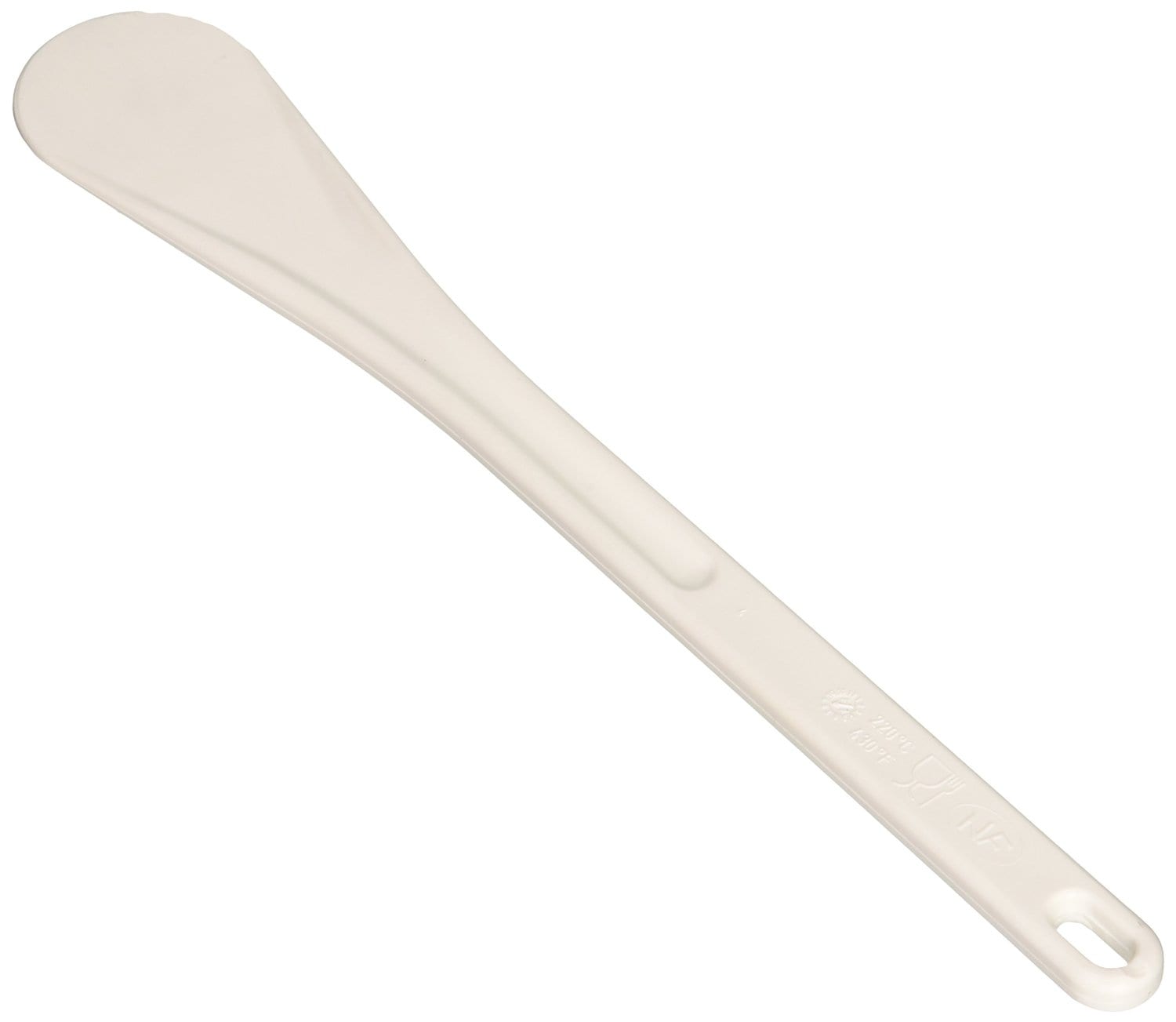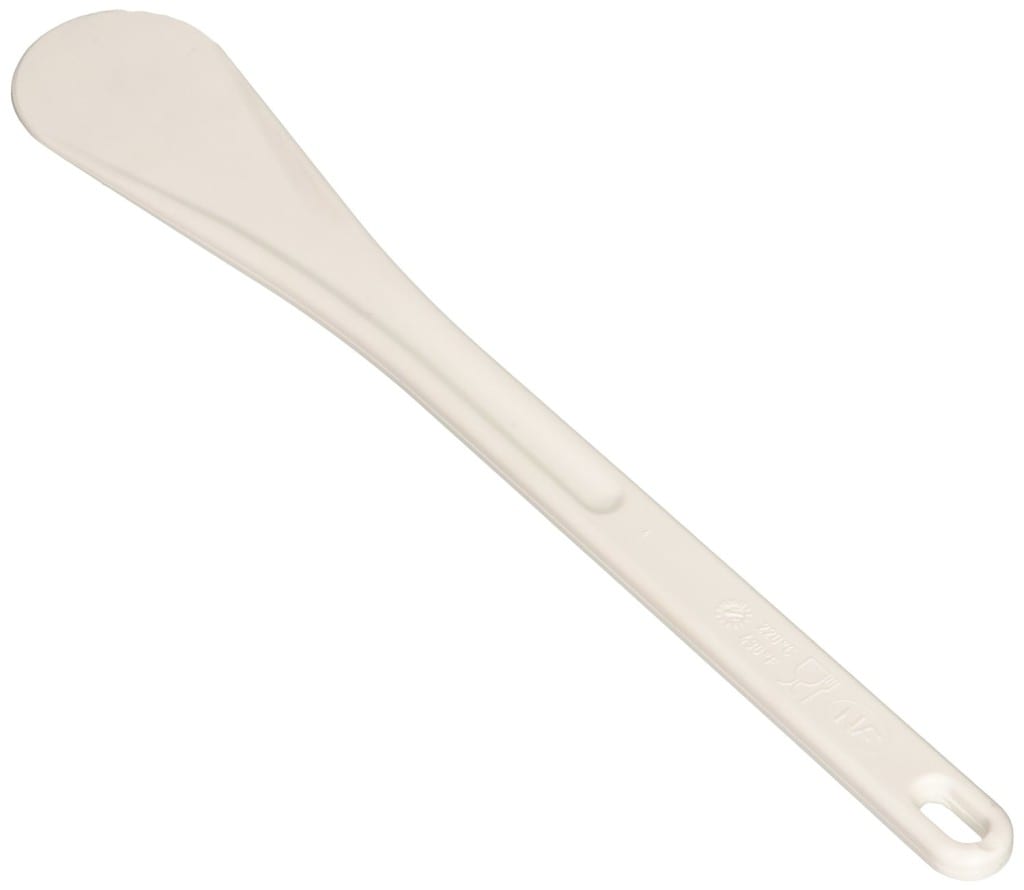 Matfer Bourgeat Exoglass Kitchen Spatula
Speaking of great stocking stuffers, this spatula would slip in quite nicely. It's perfectly flat with a narrow, rounded edge, just right for scooting sautéing vegetables around a pan. The Exoglass material is heat-resistant up to 430ºF, and it's safe to use in non-stick pans. I first used one at my editor Christine's house, and I couldn't resist ordering one the minute I got home.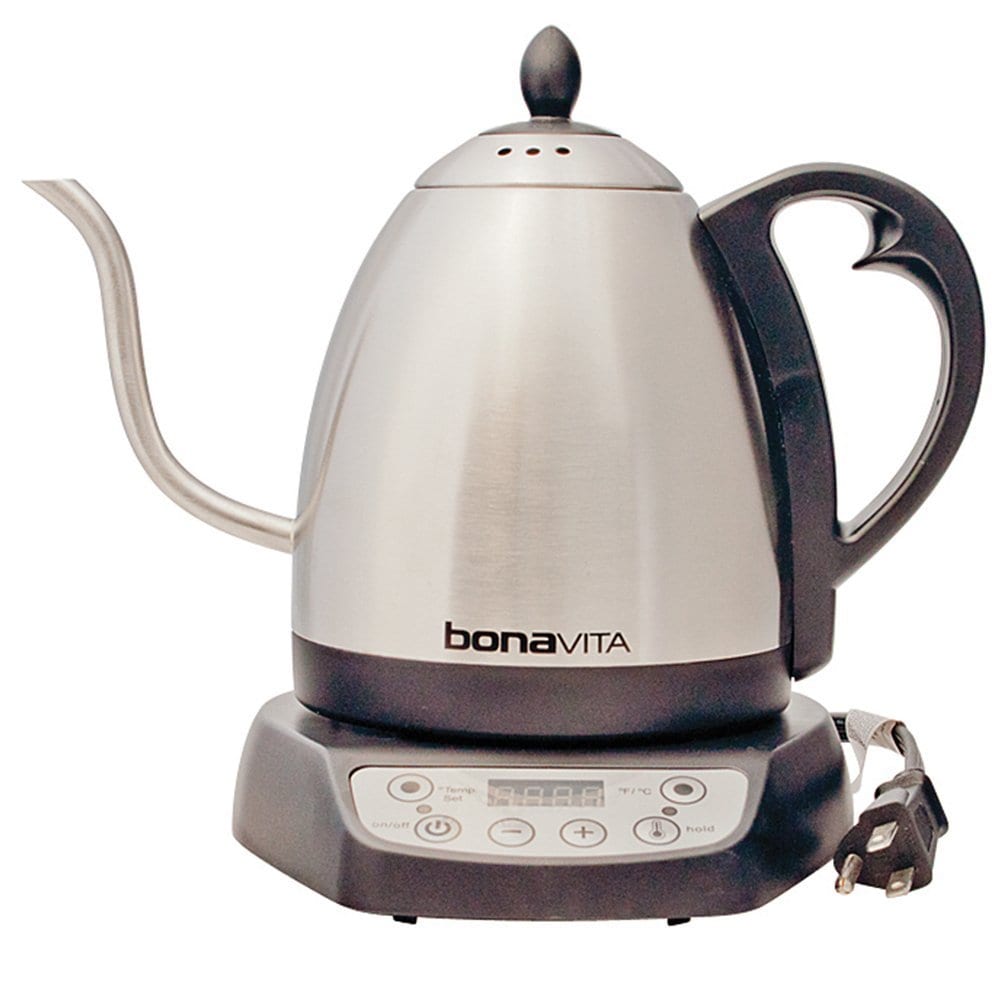 Bonavita Variable Temperature Gooseneck Electric Kettle
This kettle has perfect pouring control for making a cup of pour-over coffee. I also use it for heating up water for steaming vegetables, since it's faster and more energy efficient than boiling water in a pot on the stove. Oh, and for those times when I want my water hot but not too hot, like when making herbal tea to go in an insulated thermos, the variable temperature option is awesome. My aunt gave us ours as a wedding gift almost two years ago, and I have used it almost daily ever since! (P.S., we have and love their coffee maker too.)


All-Clad Tri-Ply Stainless Steel Fry Pan with Lid
This is another present we received as a wedding gift that I use at least a couple times a week. You really do need a big ol' covered skillet in your arsenal for side dishes to serve more than two. I make vegetable braises all the time in this pan — check out these beautifully braised shallots and fennel, glazed just-so with the pan's wonderfully even heat. It fits over a pound of green beans, too, which are super-easy to steam-fry to perfection.
Who's-Its and What's-Its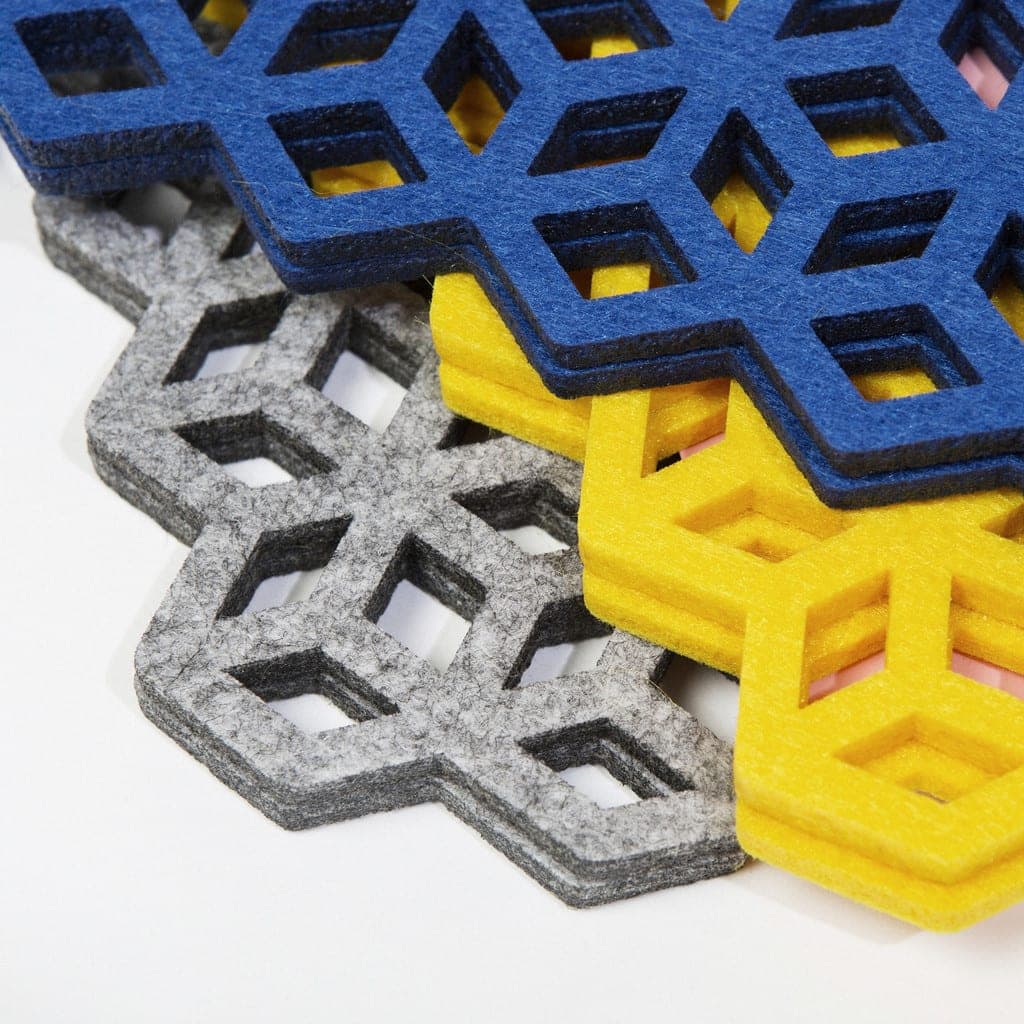 Alljoy Design Placemats and Coasters
We picked up sets of these at the Irish Design Shop while on our honeymoon in Dublin, and we use them every night. There's a bold, geometric aesthetic to these pieces, but the soft material and cut-away style makes them dainty enough to fit into any decor.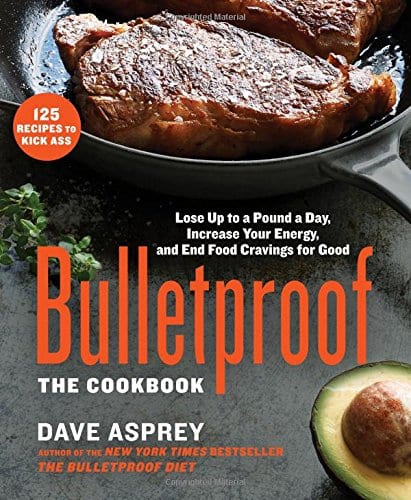 If there's one Paleo/Primal/Ancestral/Weston Price/Whole30 cookbook I'd recommend this year, it's Dave Asprey's Bulletproof Cookbook. Say what you want about the science, these recipes are good. I love the focus on abundant, fresh, in-season produce. This is how I want to cook all the time, and best of all, I'm learning about the healthiest ways to prepare my favorite foods as I cook through the book.
When I received my press copy last week, I busted out my post-it tabs to mark all the recipes I wanted to cook. As it turned out, it was hard to choose favorites — out of 125 recipes, I tabbed 25 of them (and that was totally ignoring the desserts section, which is off limits during my Whole30)! So far, I've made the salad pictured above, as well as a hearty beef chili with butternut squash, and both were excellent. This is the kind of food I can cook for myself and my husband while satisfying all of our dietary preferences and needs.
Food and Drink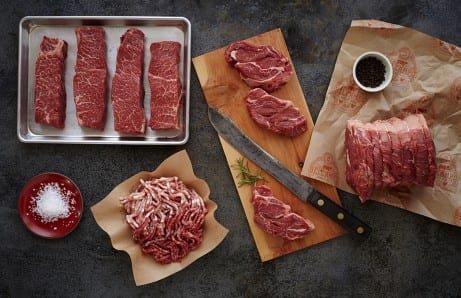 Bel Campo Meat Co. Butcher's Beef Box
I don't buy a lot of meat, but when I do, I try to find the highest quality, most sustainably-sourced products available. Bel Campo Meat Co. happens to have a butcher shop just a few minutes away from our home, so it's easy to make great choices when we feel like having grass-fed beef for dinner (they also sell pork, game birds, offal, and house-made bacon and sausages).
Their Butcher's Beef Box would make an over-the-top gift for your favorite meatatarian — it includes two kinds of steaks, pot roast, and ground beef. There're also plenty of less spendy options in their online store if a smaller gift is in order.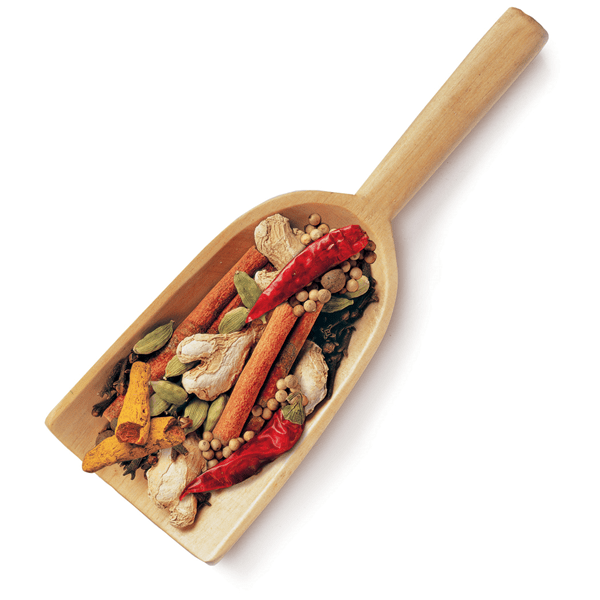 Pereg Ras el Hanout Spice Blend
Pereg kindly sent me a few of their spice blends, and I have been loving their version of Ras el Hanout. It is warming, well-balanced, and not spicy-hot. The other night I used a few tablespoons in a long-cooked braise of lamb shanks for authentic Moroccan flavor without any measuring or guesswork.
I rely on spice blends all the time in the kitchen, for flavoring meatballs, soups and sauces. Ras el Hanout is also amazing on roast chicken — simply add a little oil to make it into a paste, then rub it on and under the skin of the whole bird. Roast it right away, or even better, let it marinate overnight for even better flavor. Buy up a selection of Pereg's spice blends and stocking stuff to your heart's content.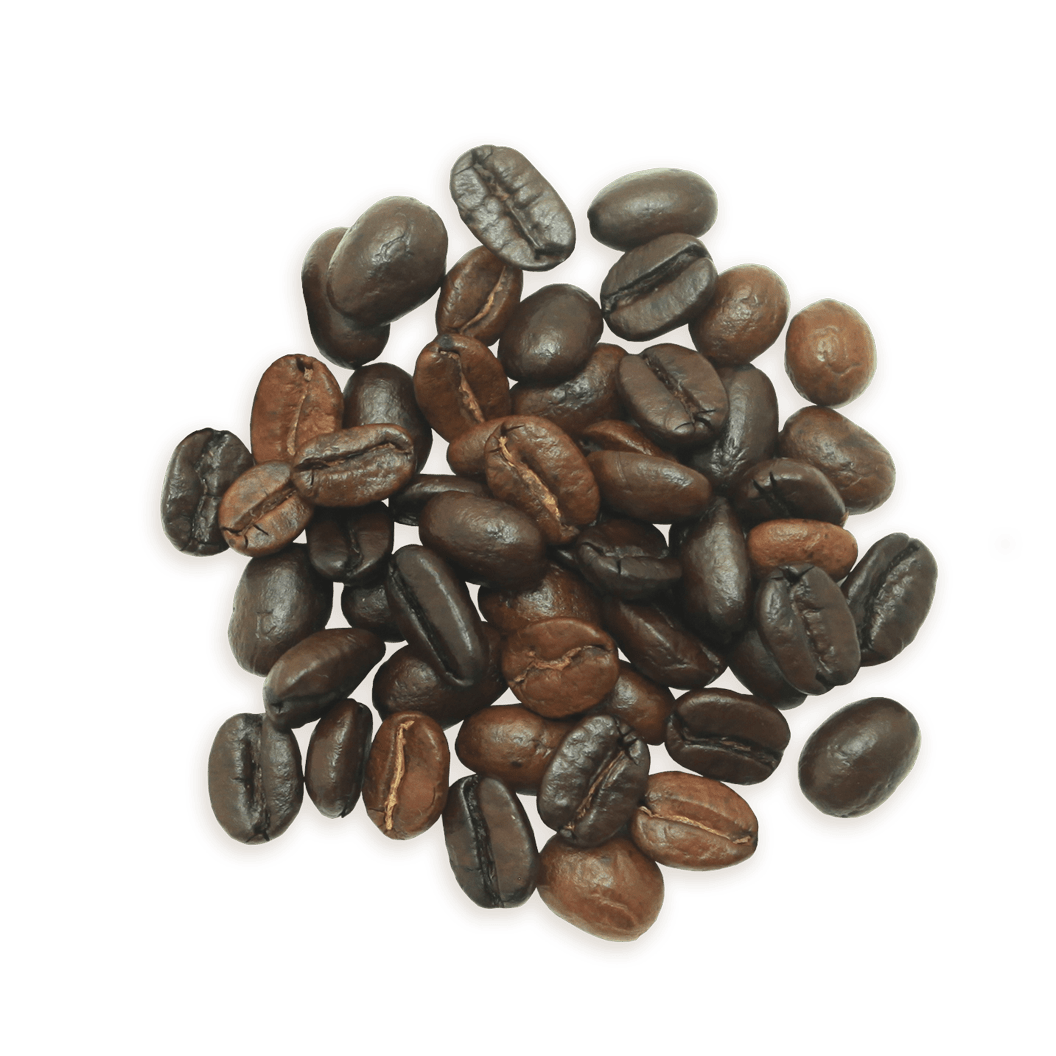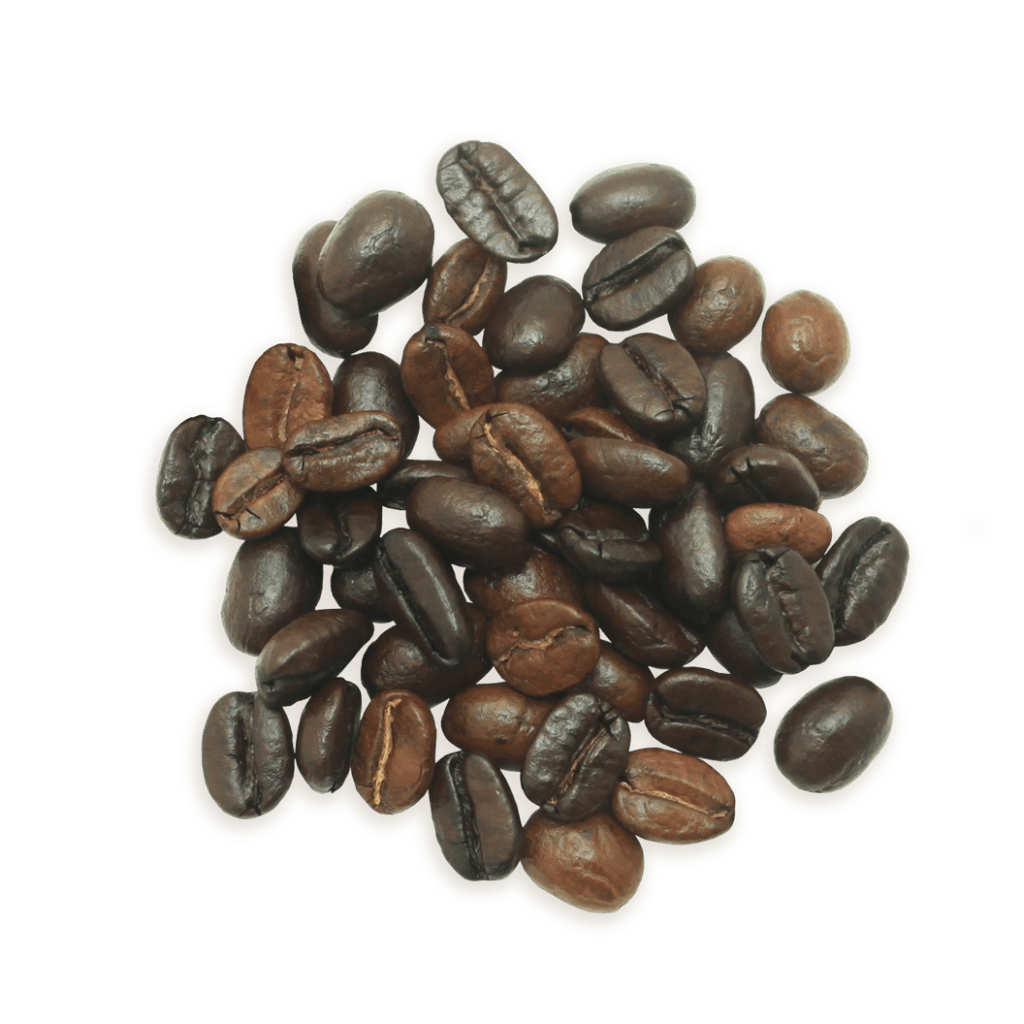 Philz Coffee is a Bay Area institution for good reason — their coffee is on point. I haven't been drinking the caffeinated stuff lately, but when I do it's their Tesora blend all the way. With aromas of butter, nuts, and caramel, it tastes great black or with a splash of cream. Even better, it happens to be on holiday special for only $10 for a 1-pound bag until 12/31!
These days, I've been drinking mostly decaf, and their Swiss Water Peru is by far the best medium roast decaf coffee I've had. It tastes like the real thing, especially when brewed nice and strong. For a coffee lover who's kicking the caffeine habit, this would make a lovely gift.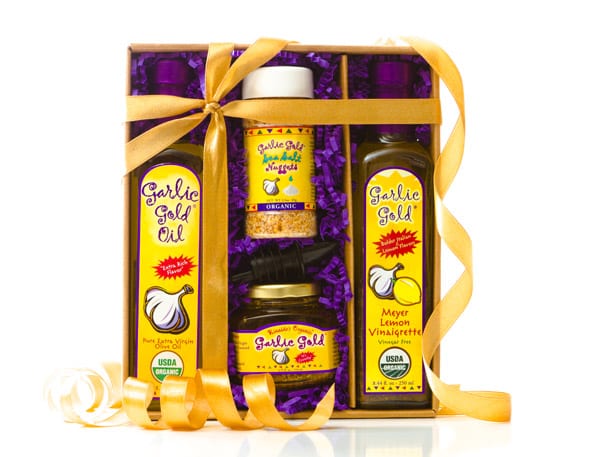 I've been developing recipes for Garlic Gold® for years now, so you can believe I know their products well! Their shakers of toasted garlic bits (a.k.a. "nuggets) are awesome for sprinkling on salads, pastas, roasted vegetables . . . you name it. They also make super-flavorful vinaigrettes, as well as a garlic-infused oil that you can use in place of olive oil in any recipe. Their gift boxes make great, ready-to-go presents, no wrapping required. If you have a garlic-loving person on your list this year, then this is a no-brainer.
Miscellaneous Awesome Stuff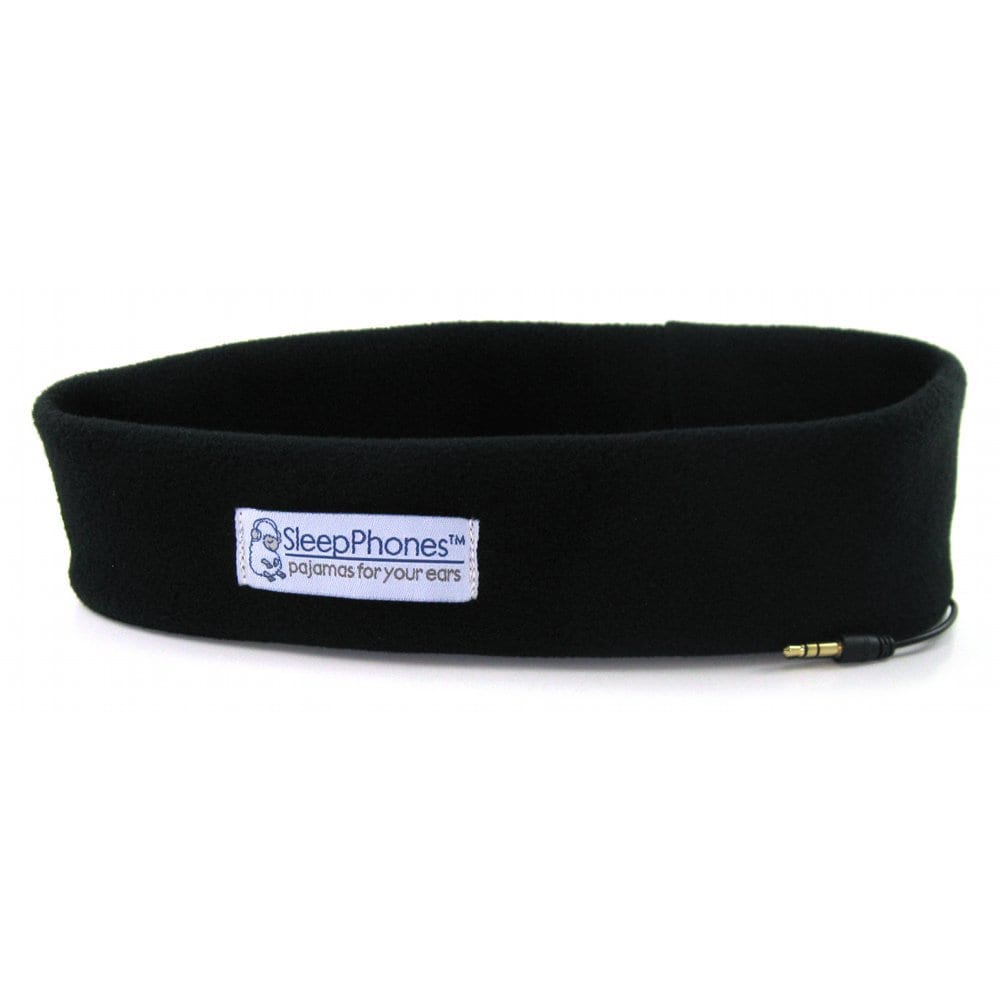 For a long time, I struggled with finding a comfortable way to listen to podcasts in bed, since they tend to be the quickest way for me to drift off to sleep. Enter SleepPhones®. I bought these last April, and I use them nightly. It's not a stretch to say that I couldn't get to sleep without them!
The fleece band fits over your head like a headband, or you can inch it down over your eyes for a combo sleepmask/headphone situation, which is my go-to. The headphone speakers are super flat, so you can even lie on your side comfortably (try that in earbuds or traditional headphones).
Acoustic Sheep also sells a more expensive wireless bluetooth version, which would be a good option if your giftee tends to toss and turn at night.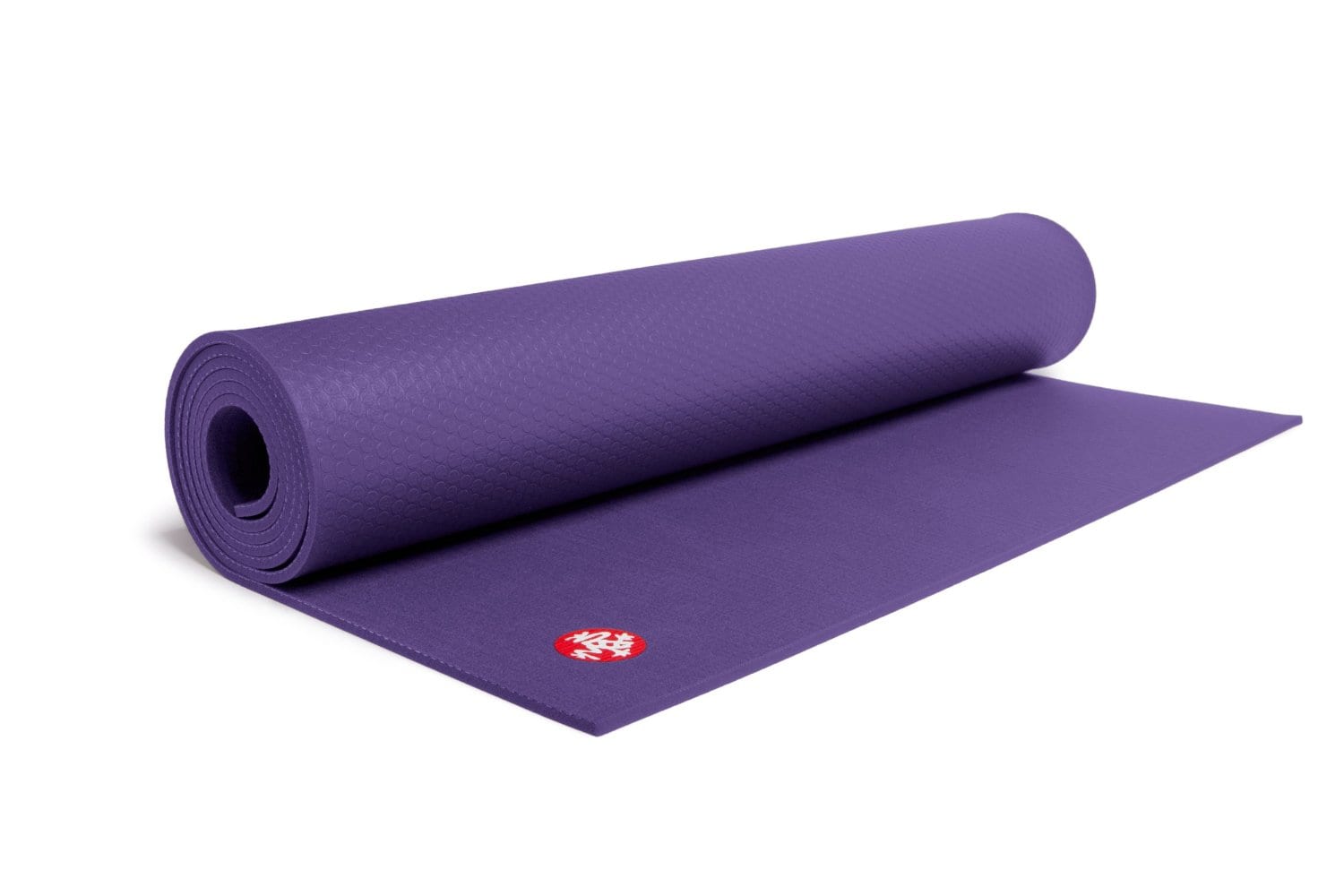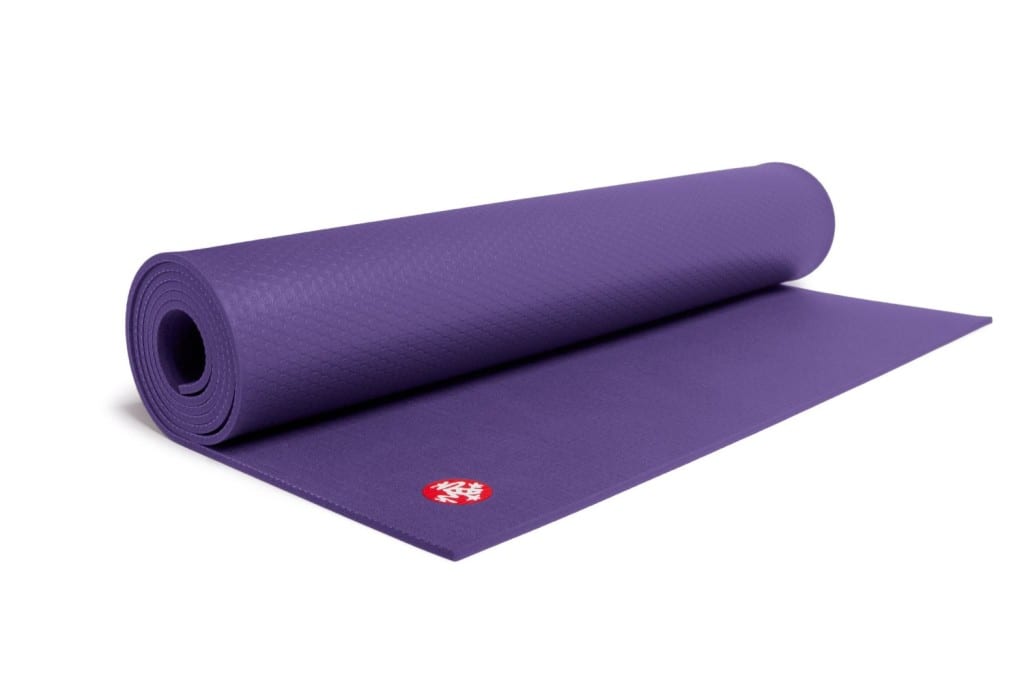 This thing is the mother of all yoga mats. My mother-in-law gave it to me last holiday season, and I'm pretty sure it's going to outlast me! The Manduka PRO is a whopping 85 inches long and weighs nine pounds, and it's a generous 1/4-inch thick.
While I don't really need the length so much (I'm all of 5'1), a very tall yogi would certainly benefit from the Manduka's oversized dimensions. Mostly, I really like how thick and cushy the mat is — it provides great knee support in cat/cow and low lunge poses without any added padding. If you're getting this for someone, consider adding on a mat carrier too — it's necessary for carrying this particularly heavy-but-awesome mat to the gym and back!
(Image credits: Amazon.com; PhilzCoffee.com; Pereg-Spices.com; IrishDesignShop.com, BelcampoMeatCo.com, GarlicGold.com)
---
To enter the Instant Pot giveaway, simply leave a comment on this post telling me what you're most excited about this holiday season. The giveaway ends at 12:00 midnight PST on Friday, 12/4. A random winner will be chosen and announced on Monday 12/7.