It's Day 15, so I'm officially at the halfway point in this diet. I guess you could say I've done a Half30. Here are ten tips and strategies that are helping me get through this program!
1. Cooking my own food.
I work from home most mornings, so I can make the time to prepare my own healthy foods at the start of each day. If you spend most of the day away without access to a kitchen, you'll have to do more planning and prep in the evenings.
2. Out of sight, out of mind.
I have the kitchen cabinets organized so that one side includes all the pantry items I can eat, and the other side is full of the whole grains, beans, baking ingredients, etc. that are on hold for the time being.
3. Greens, greens, and more greens.
Our CSA provides us with at least one or two kinds of greens each week, and Brendan has a few varieties growing in the backyard, too. They're filling and incredibly nutritionally dense. In addition to salads, I'm also enjoying my greens in lots of cooked preparations, roasted, braised, and steamed.
4. Eating all the veggies.
Belonging to a CSA means that like it or not, you've got a big bag full of vegetables to get through each week. Even though I am a confirmed lover of all things vegetable, I was not eating nearly as many of them as I am now. If you don't want to commit to a subscription like this, or you're super picky about your vegetables, buy all of your favorites once a week and resolve to eat them up.
5. Keeping a crudité plate at eye level in the fridge.
Sometimes, I have time to make up a pretty plate of sliced vegetables and a batch of Tonnato Sauce. Other times, it's all I can do to cut up a bunch of carrots and celery and throw them into a lidded container. Either way, keeping them in the front of the fridge in plain sight means they're easy to reach for when I'm feeling snacky.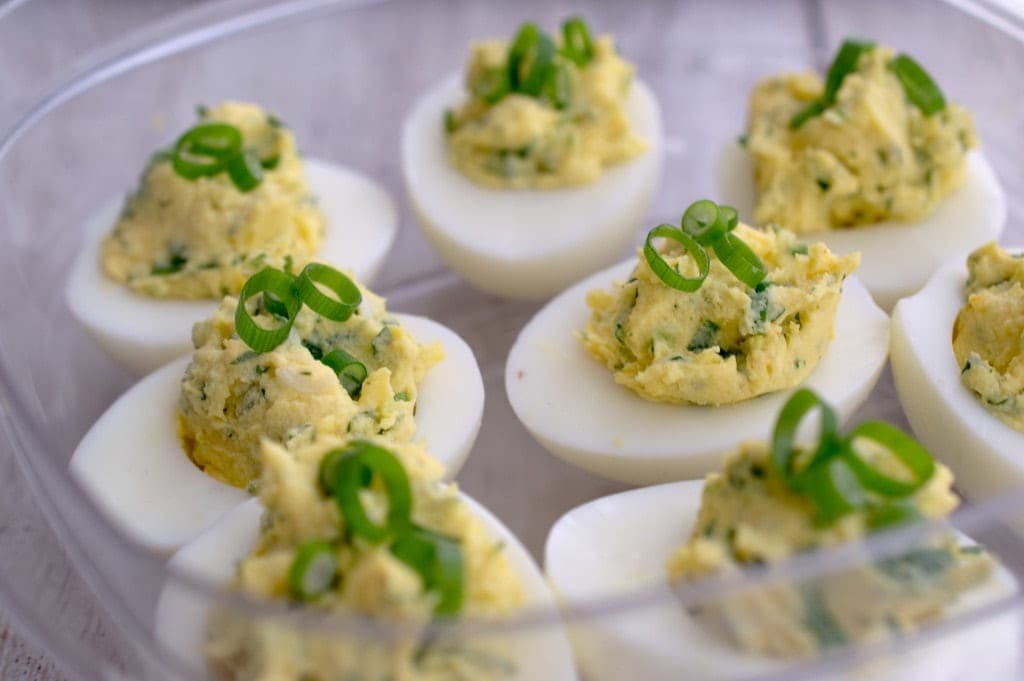 6. Eggs.
A hardboiled egg and a serving of fruit or vegetables is a quick and easy snack. A couple fried eggs on top of last night's roasted vegetables is a satisfying breakfast. Slices of frittata are easy for grab and go meals, and you can make a big batch in one go.
7. Responsibly raised animal proteins.
When you're trying to sort out hormonal issues, it makes sense to eliminate as many variables as possible. Factory farmed meats can contain levels of antibiotics and hormones that affect our body chemistry, so it's best to avoid those if you can. The most affordable "good meats" at my local grocery store include organic chicken drumsticks, grassfed organic beef, and frozen, wild-caught seafood.
8. Canned fish.
I know they're not for everyone (my husband maintains that it tastes "like cat food,"), but canned sardines, salmon, and tuna are quick and easy snacks. Instead of my usual Wasa crackers, I'm putting them on lettuce or endive leaves. Canned sardines and salmon are both available in boneless and skinless varieties, in case you're squeamish about eating those or picking them out.
9. "Good fats."
We've all heard this phrase before, right? While I don't have the authority to declare all other fats "bad," for better or worse, a few different fatty foods and oils seem to have a healthy halo. Avocados, coconut oil, olive oil, and ghee are all in regular rotation around here. Fat carries flavor, and it helps with vitamin absorption, too. There's no reason not to add enough fat to your meals to make them palatable.
10. "Good" treats.
Splurge on a bag of your favorite nuts. Keep some frozen strawberries on hand — they take longer to eat than fresh ones, so I tend to eat less of them to satisfy an after-dinner urge for something sweet. If you're looking for a fruit with a little more of a sugary punch, cut up a pineapple or mango and freeze that too (but try to eat just a few pieces at a time). If you love beef jerky, get a little baggie of the good stuff (a.k.a. a high quality brand like Epic, New Primal, or Tanka), and gnaw on a piece now and then.
  Here's to two more weeks of Whole30 eating! Stay tuned for an update soon — I'll talk about dining out, cravings and emotional eating, and changes I'm noticing during the program.   Best,   Coco