As a freelance food writer and singer, my schedule is a variable hodgepodge. Some days, I'm at home cooking and photographing recipes, and it's pretty easy to put together healthy meals. Other days, I'm out of the house all day long, hopping from a writer meet-up to teaching voice lessons to ceramics class, with little time in between.
And then there are the evenings when I have rehearsals and performances in San Francisco. On those days, in order to avoid driving to the city in rush hour traffic, I come up in the afternoon and work from a on my laptop from a cafe for a couple hours.
To avoid grabbing unhealthy and/or expensive meals on the go, I rely on a few tools, strategies, and handy snacks. Here's a rundown of my basic diet, and what it looks like when I'm at home and out and about.
MY BASIC DIET: PALEO, ISH, SORT OF, BUT NOT REALLY
I don't purport to follow a strict *anything* diet. I spent most of high school as a vegetarian, transitioned to veganism for a year and a half, stopped restricting my food choices but started tracking calories, went gluten-free for almost two years . . . then tried to get my head on straight and make reasonable, moderate decisions about what I eat. I am lucky not to have any food allergies or intolerances (and to have a reasonably generous grocery budget), which allows me to try just about anything.
Common Knowledge + Common Sense
Where I'm at right now is a reflection of both my own preferences and the trends developing in the diet space. In case you haven't noticed, Paleo is everywhere. The top cookbook picks shelf at my local bookstore is overrun with Paleo, juicing, vegan, and vegetable cookery. We're gravitating toward less processed foods, more plants, and regimens that "detox" our bodies, quell our body's inflammatory response, boost our immune systems . . . there is a collective, growing desire to find out which regimen not only provides good tasting food, but also good health.
While Paleo eating certainly has its appeal, I find it hard to accept a diet that tells me hummus isn't healthy, that all grains are the devil, and that I should be eating more meat (even if it is grass-fed). Most people who identify as Paleo don't stick to the strictest form of the diet 100% of the time, not even the authors of some of its most popular cookbooks.
My diet strategy is a mash-up of Mediterranean and Paleo philosophies — I don't eat too many grains, but legumes, dairy (mostly in yogurt form), and the occasional frozen veggie burger find their way onto my plate. I cook with oils and fats, mostly olive, coconut, butter, ghee, and red palm. Most meals are vegetable, fruit, nut, and protein-centric. Cutting down on bread and grains has helped me feel more balanced and less apt to experience an afternoon blood sugar dive. I am not dogmatic about excluding them from my diet entirely, though — sometimes, a celebratory plate of sushi or a scoop of rice and beans is non-negotiable.
Refined sugar and simple starches make me feel terrible, so I avoid them most of the time. It took a holiday sweets overload in the winter of 2013 for me to discover that there's a direct correlation between how much sugar I've eaten and the frequency with which I get headaches. Save for a teaspoon of honey in my morning coffee and the occasional squeeze of ketchup, I try to avoid sweeteners for the most part, natural or otherwise.
OUT OF THE HOUSE EATING

Smoothies
I don't know what I did before owning this glorious, vacuum-insulated bottle. My husband's brother and sister in law gifted it to me over the winter holidays, and I've been using it nonstop ever since. The double-walled stainless steel is durable and insulates very well, keeping both hot and cold liquids at a constant temperature for hours and hours. When I'm heading up to the city for an evening rehearsal, I'll often blend up a smoothie and pour it into my S'well. This way, I head off the temptation of buying an expensive snack or dinner in the city. I always blend some cashews, almonds, or brazil nuts into my smoothie to give it extra staying power. For performances, I fill the bottle with hot-but-not-too-hot water, which is super soothing on my vocal cords.
One ingredient foods
It's ridiculously easy to pack along unrefrigerated snacks that take zero preparation. I'm talking a baggie of nuts and/or dried fruit, an apple or a handful of tangerines, that sort of thing. You can do this with vegetables, too —during my time at UCSC, I once saw a girl munching on an entire crown of broccoli in the computer lab. I know I don't mind snacking on a couple persian cucumbers, whole carrots, or some cherry tomatoes every once in a while. If you're really, truly hungry, the plainest and most boring of foods will still hold appeal.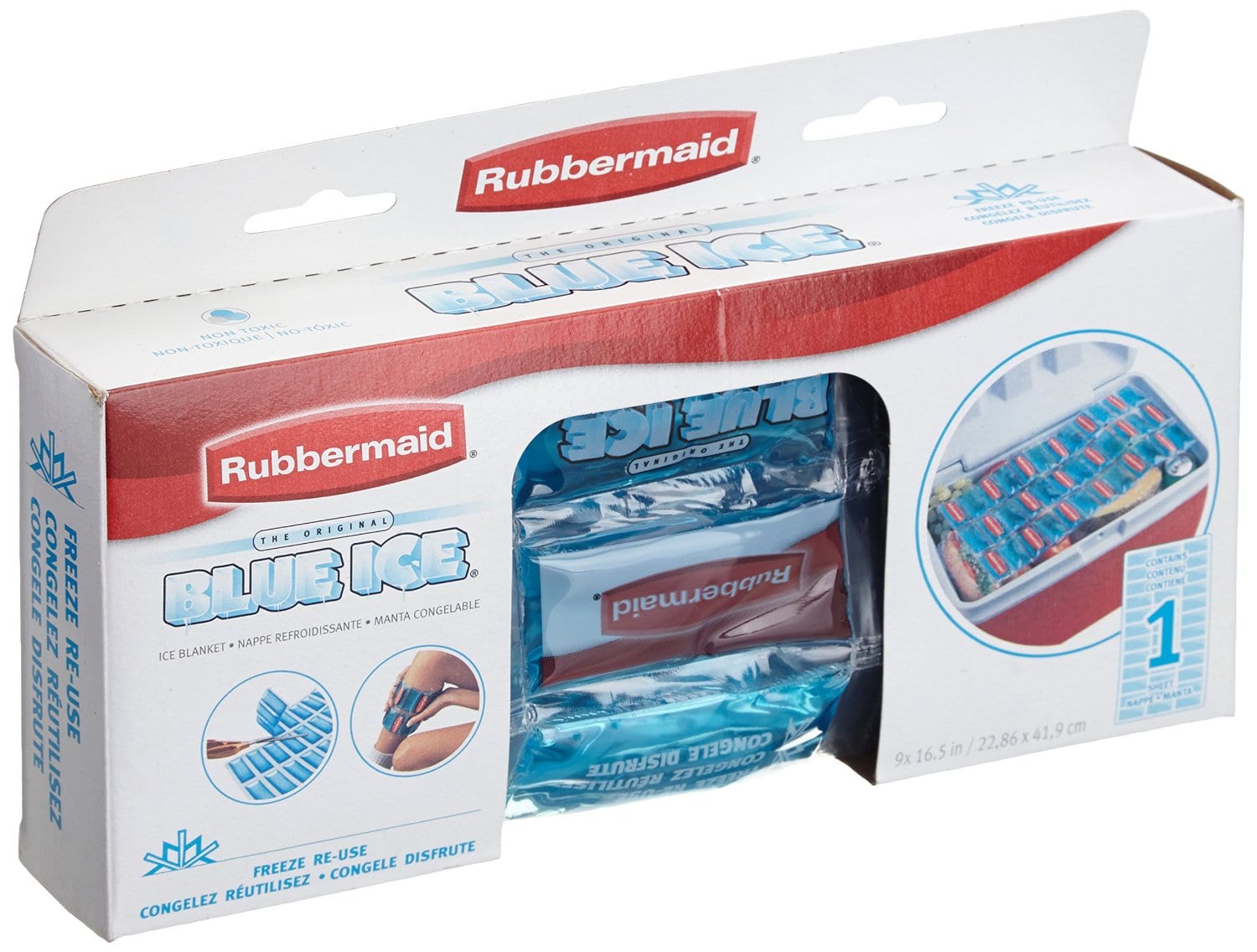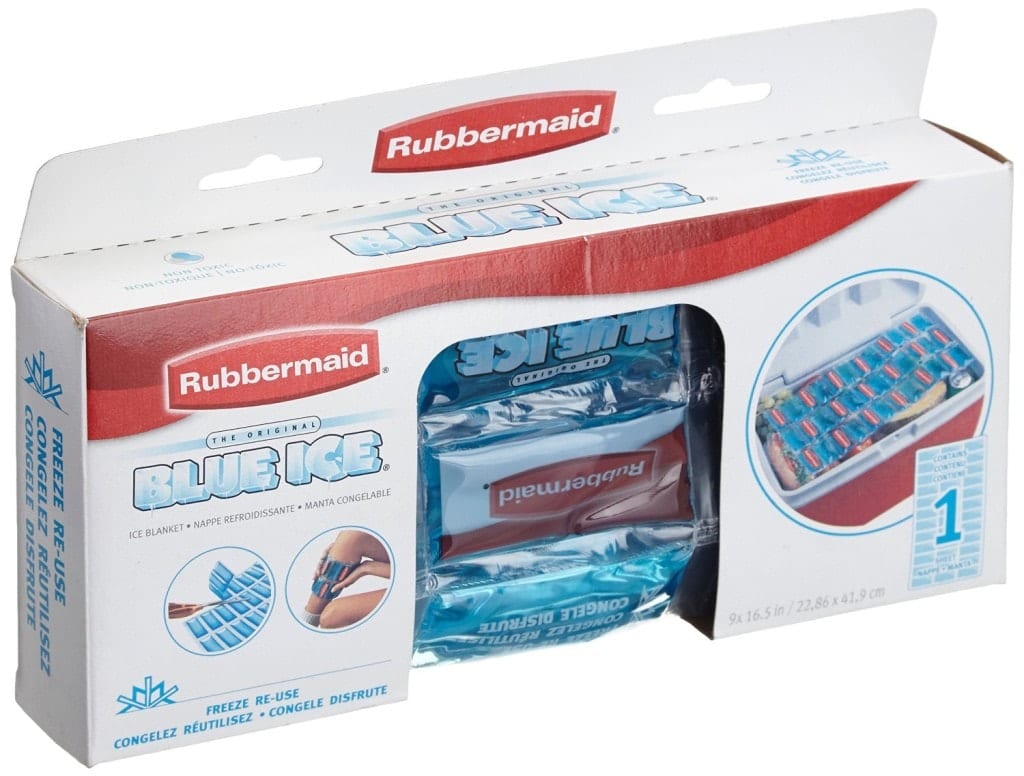 No shame in my ice pack game
I don't have an insulated lunch bag, but I should probably invest in one (anybody have a favorite)? Instead, I just wrap one of these ice pack sheets around a tupperware, then stuff the whole thing into a grocery bag along with my utensils and napkin. Tucked behind the driver's seat, this set-up keeps my food chilled for a few hours, so it's good for days when I drive up to the city to work from a cafe for the afternoon and need a quick dinner right before rehearsal.
AT HOME EATING
When I'm home at lunchtime, I often gravitate towards foods that would be awkward to eat in public (I'm looking at you, tuna and canned sardines), or I just have a few bites of whatever recipe I'm working on if I happen to be cooking that morning. I also tend to eat a lot of dinner leftovers — I'll roast or steam a few extra vegetables in the evenings so there're some for me to snack on the next morning.

Wasa Crisp'n Light 7 Grain
I top these with boneless, skinless oil-packed sardines and copious amounts of yellow mustard. The crackers are crisp and sturdy enough to hold up under heavy toppings, and they don't shatter everywhere when you bite into them. They also taste pretty darn good, especially considering that they clock in at 70 calories and .5 grams of fat for three large "crackerbreads." I like these much better than the original Wasa crackers, which are a cardboard-y punishment food compared to this newer offering. When I want something crunchy and carb-y that won't put a dent in my overall low-grain diet, they're a great option.

Protein bombs
Throughout the day when my energy is flagging, I'll mosey over to the fridge for a hunk of cheese, a hardboiled egg, a couple slices of last night's roast chicken, or even a spoonful of hummus. Whatever's around that'll quell my hunger without giving me a blood sugar spike.
Easy fruits and veggies
There's usually a supply of cut up or easy-to-eat fruit in our fridge, such as berries, melon, tangerines, or apples. As for veggies, during the day I reach for the ones you can eat whole, like a persian cucumber, a carrot, a couple ribs of celery . . . you get the idea. Nothing too complicated around here.
Husband Leftovers
Brendan works at a company that provides its employees with a catered in-house lunch, as well as leftovers if they'd like to take them home at the end of the day. Pretty nice, right? He often comes through the door with an armload of meaty seconds — highlights include jerk chicken, green peppercorn steak, and buffalo wings. Over the last year or so, he's figured out a good amount of food to bring home so that we don't end up being wasteful and throwing out uneaten food too often.

End of Day Treats
In any diet, there has to be space for some indulgence. My favorites include dark chocolate, a small glass of port, or a slightly-less-small pour of whatever beer Brendan's drinking.
Well. That about sums it up! I'd love to hear about your eating style, strategies for out-of-the-house meals, or anything else you'd like to contribute in the comments below.