Meat replacements are hard to get right. All too often, they're a poor substitute for the real thing, and I just end up wishing I'd cooked the real thing instead of some highly processed, preservative-laden puck of who-knows-what. Not so with Neat®, a fantastic option for those of you sticking to a Meatless Monday regime, eating a VB6 diet a la Mark Bittman, or just trying to cut down on animal products in your flexitarian diet. I'm giving their breakfast mix a big thumbs up!
The first thing that appealed to me about Neat® was the short, completely recognizable ingredient list. The breakfast mix is a dry, powdery blend of the following ingredients: pecans, garbanzo beans, whole grain oats, maple sugar, garlic, sea salt, and spices. No soy, no wheat, no fillers or gums. You can either combine the mix with eggs and water, or use a flax egg or your vegan egg substitute of choice. What results is a kind of sticky dough that can be shaped into patties, or stir-fried and broken up into sausage crumbles.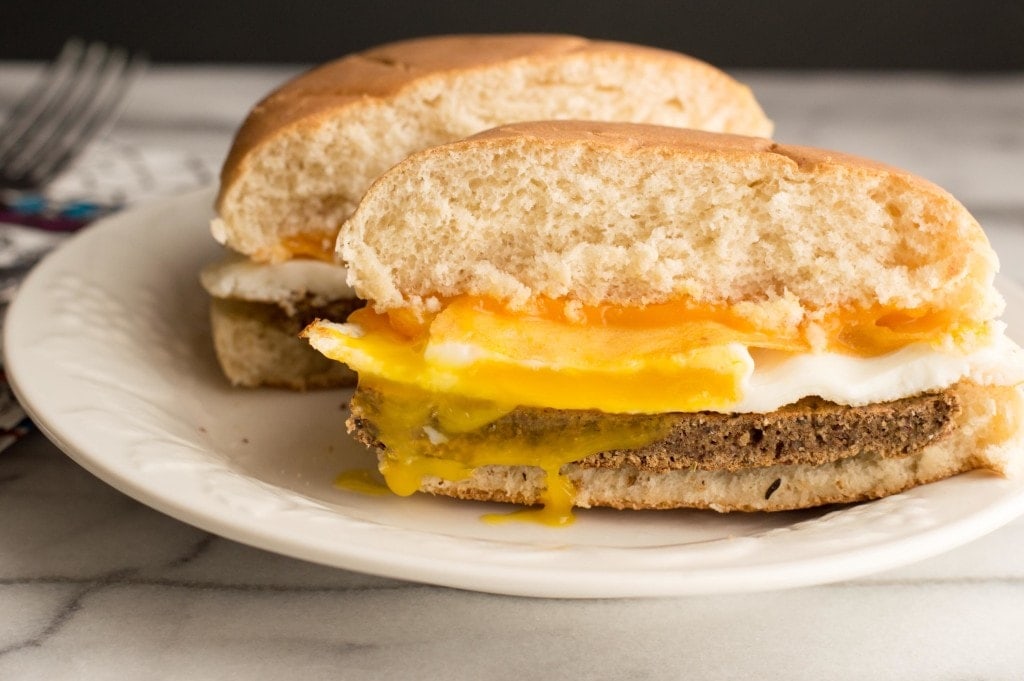 My morning kitchen foraging yielded some leftover hamburger buns and cheddar cheese, so breakfast sandwiches were a natural choice for our first Neat® taste test. The verdict was resoundingly positive, especially impressive since my husband was pretty wary of eating something "fake," and he eats meat once or twice a day most of the time. We liked the delicate spicing, and while the patties were a bit drier than traditional breakfast sausage, the texture was chewy and satisfying. A runny egg and some melty cheese certainly helped add moisture to the sandwich, but I'm not always in the mood for such a hearty breakfast. Next time I think I'll try adding a slice of tomato or two, and using a whole wheat English muffin for a lighter spin.
Have you tried Neat®, or do you have another favorite meat substitute? I'd love to hear about it!