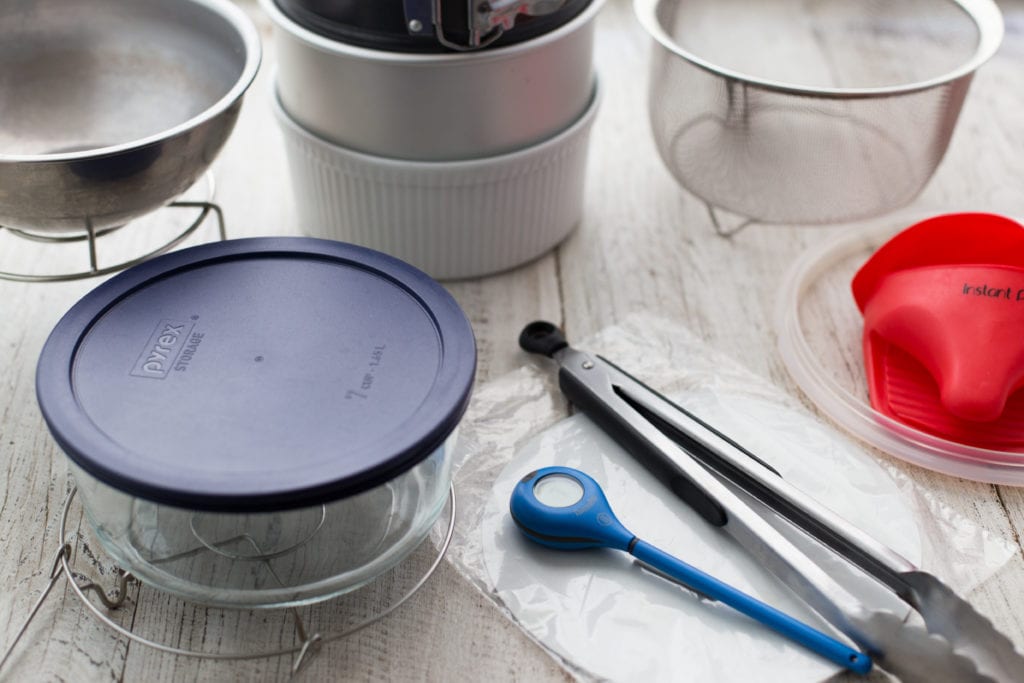 As you may or may not know, I run the Instant Pot Recipes facebook page, where I post links to electric pressure cooker recipes from around the web. Lots of bloggers and YouTubers are making delicious recipes in their Instant Pots, and I love to share them around!
Since I started the page in December 2014, my little community has grown with the Instant Pot's viral successs. We passed the 100k mark a couple months back, and we'll pass 150k soon. As my reader base on FB has grown, I've fielded tons of questions about how and what to cook in the Instant Pot, and one of the most popular questions I get is some variation of, "What accessories should I buy?"
The following is a list of my favorite accessories for the Instant Pot. Of course you don't need accessories beyond what comes with the pot itself, especially if you just plan on cooking soups and stews, but the items below make it easier and more fun to use your electric pressure cooker! I've purchased these exact items myself (except the fancy souffle dish, which was gifted to me by my mother-in-law), and I use them all the time.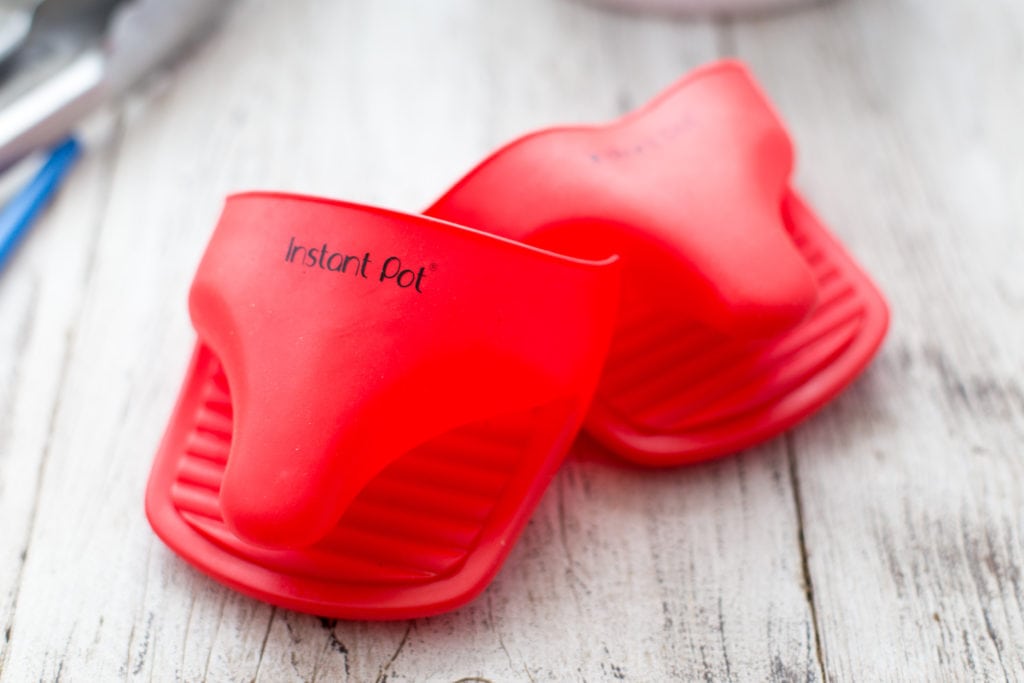 These are indispensible! I use them to:
protect my hands from steam when releasing the pressure from the pot
hold onto the pot lid while stirring
lift the inner pot out of the Instant Pot's housing
grab hard-boiled eggs and hot potatoes
. . . and tons of other little tasks.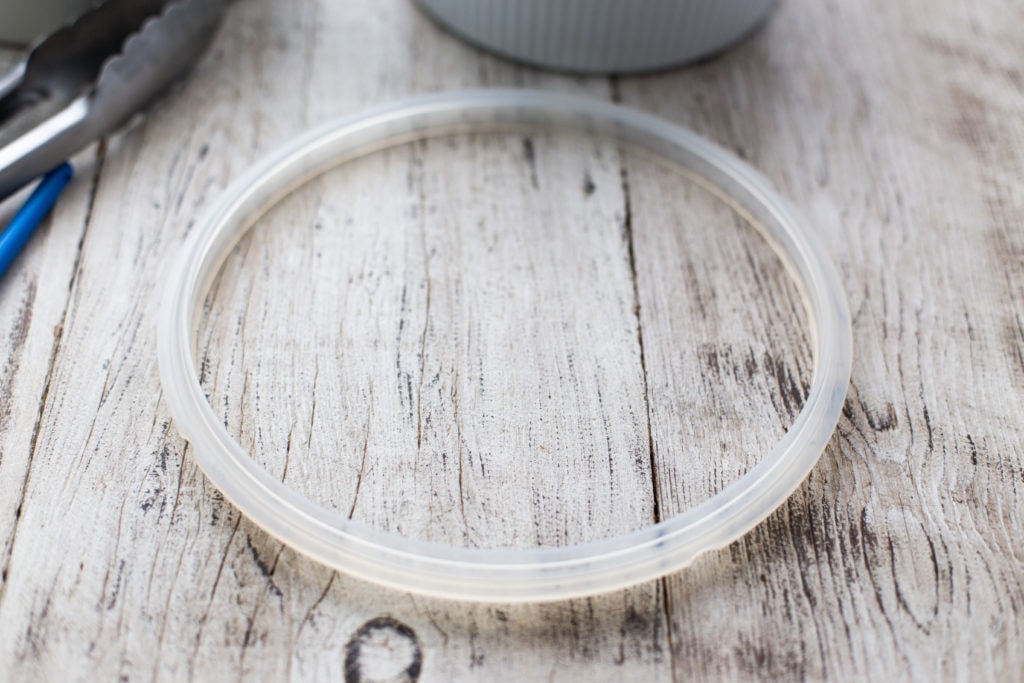 This is the only part of your Instant Pot that will require replacement. Like any pressure cooker, the IP lid requires a gasket for an air-tight seal to form. It will warp over time — most people have to replace theirs after 8-12 months. You can also buy a non-Instant Pot branded pack of two, which I've used. They work great, and I like using one for sweet recipes and one for savory, since they can tend to absorb some cooking odors.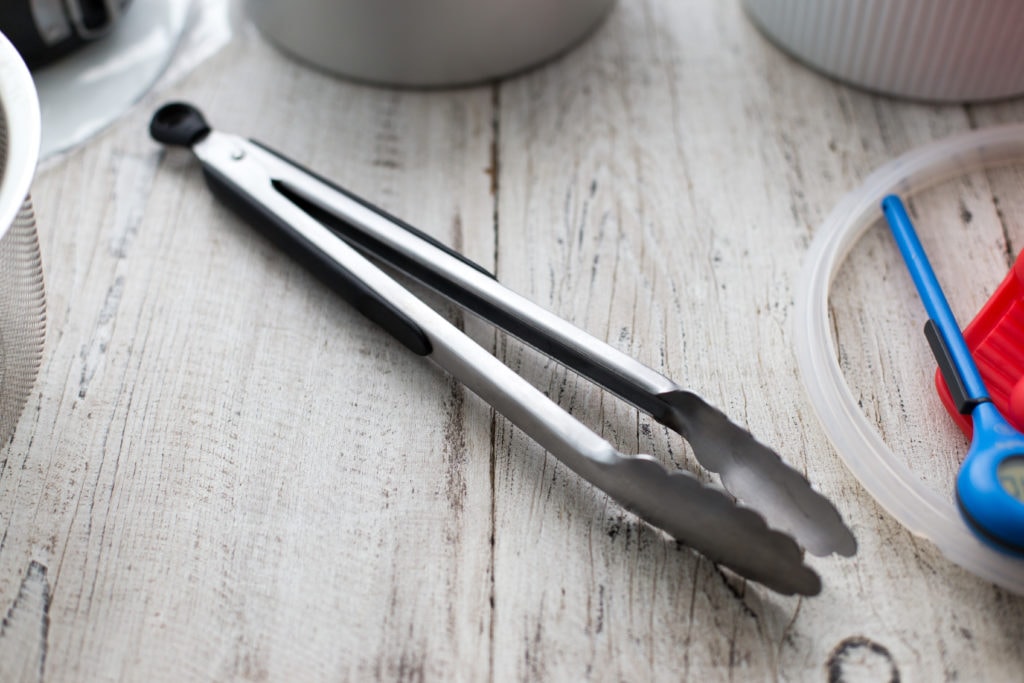 OXO Stainless Steel Locking Tongs
I use tongs to move ingredients in and out of the pot, and to flip pieces of meat when searing. This pair by OXO is well-made, sturdy, and locks closed for easy storage in my utensil drawer.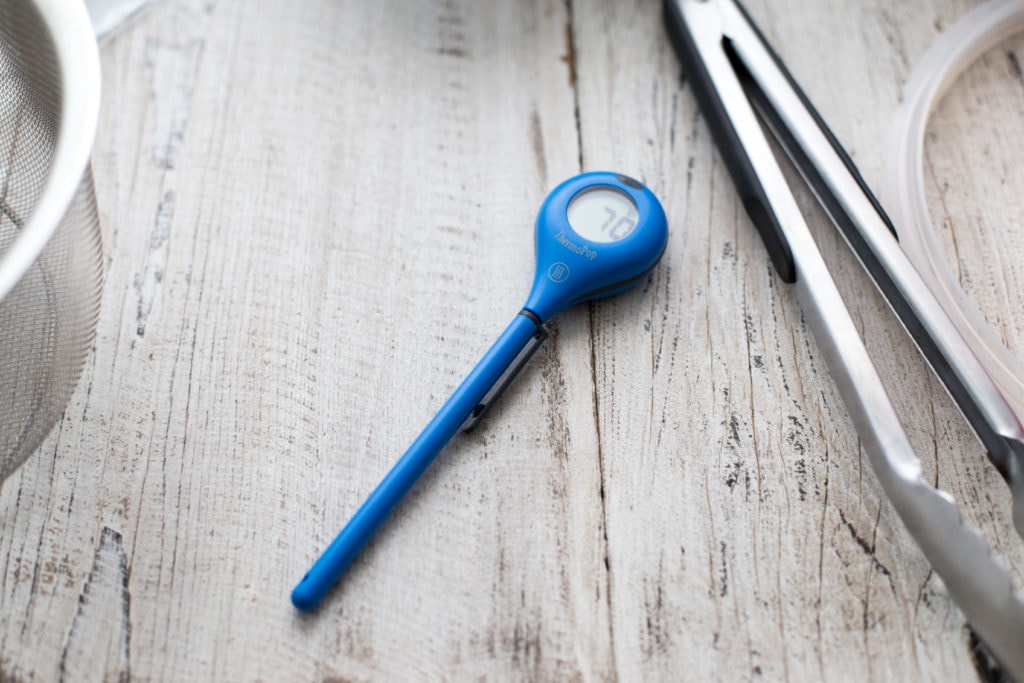 Thermoworks ThermoPop Instant Read Thermometer
Of course, I use my thermometer for lots of kitchen tasks that don't involve the Instant Pot. When it comes to IP cooking, I use it for testing meat for doneness, insuring that baked goods are cooked through (yes, you can make baked goods in the pressure cooker), and checking that my milk has gotten up to a high enough temperature when I'm pasteurizing it for yogurt. At $29, the ThermoPop is the least expensive instant read thermometer in the Thermoworks line, and it works great.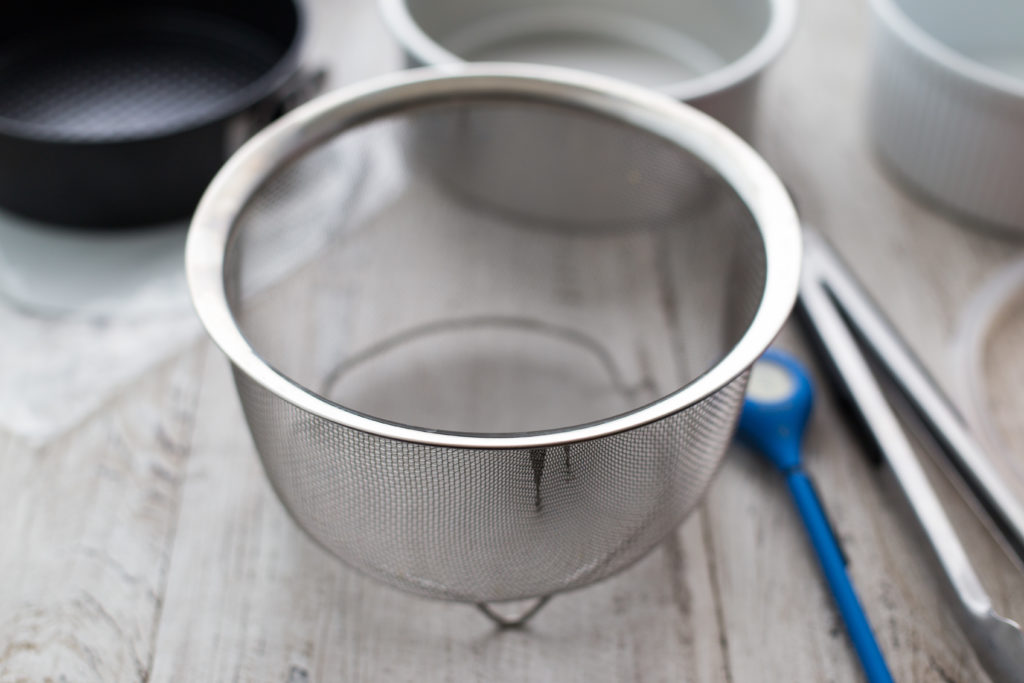 This steamer basket doesn't fit in the Instant Pot as-is — you've got to snap off the metal handles so it'll sit inside the pot. After this little MacGuyver move, it's perfect. I use mine to "hard boil" eggs and cook vegetables on the Steam setting.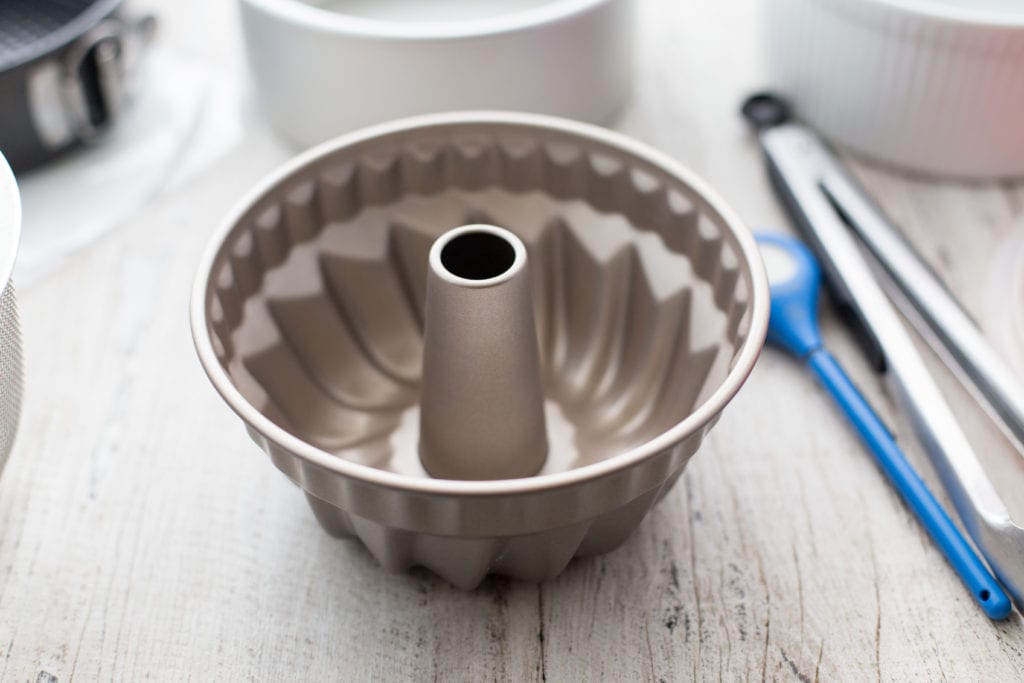 Mini Bundt Pan (a.k.a. Kugelhoph Mold)
This cute little cake pan fits perfectly in the Instant Pot (both the 6 and 8-quart models)! You can use it for any pressure cooker cake recipes that require a 7-inch cake pan. Just lower the cooking time by about 5 minutes, since cakes cook more quickly in a Bundt or other ring-shaped pan.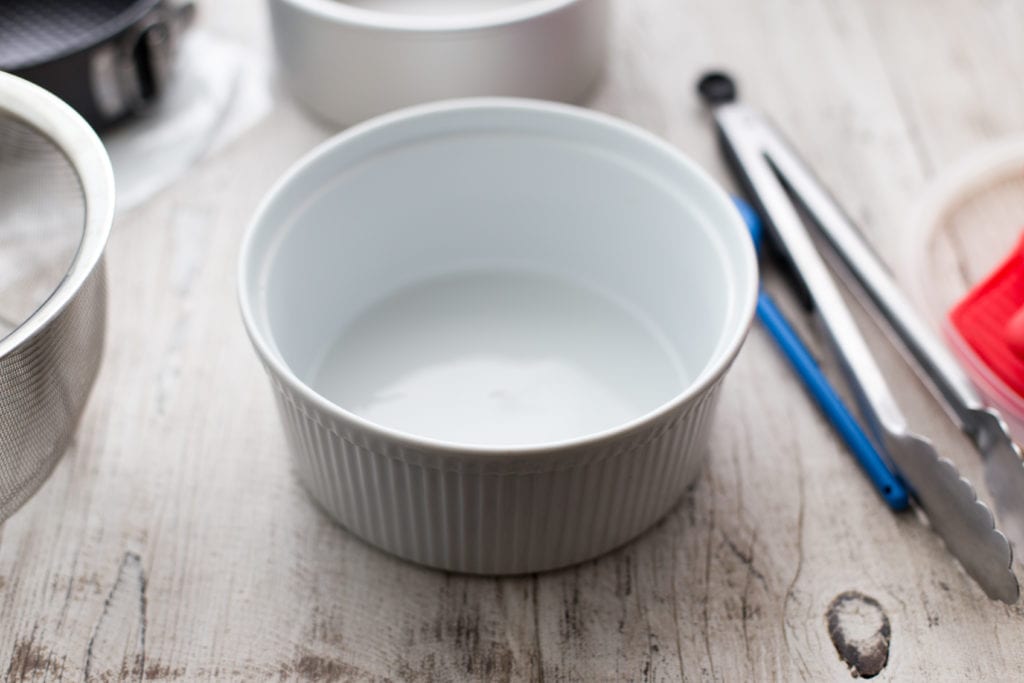 Souffle dishes make for a pretty presentation for omelets, quiches, bread puddings, and casseroles steamed in the Instant Pot. Unlike other baking pans, they look nice as serving dishes, too. I got mine as a gift and it was pretty pricey as baking dishes go (about $32 at Williams Sonoma), but there is a much less expensive BIA Cordon Bleu version on Amazon as well.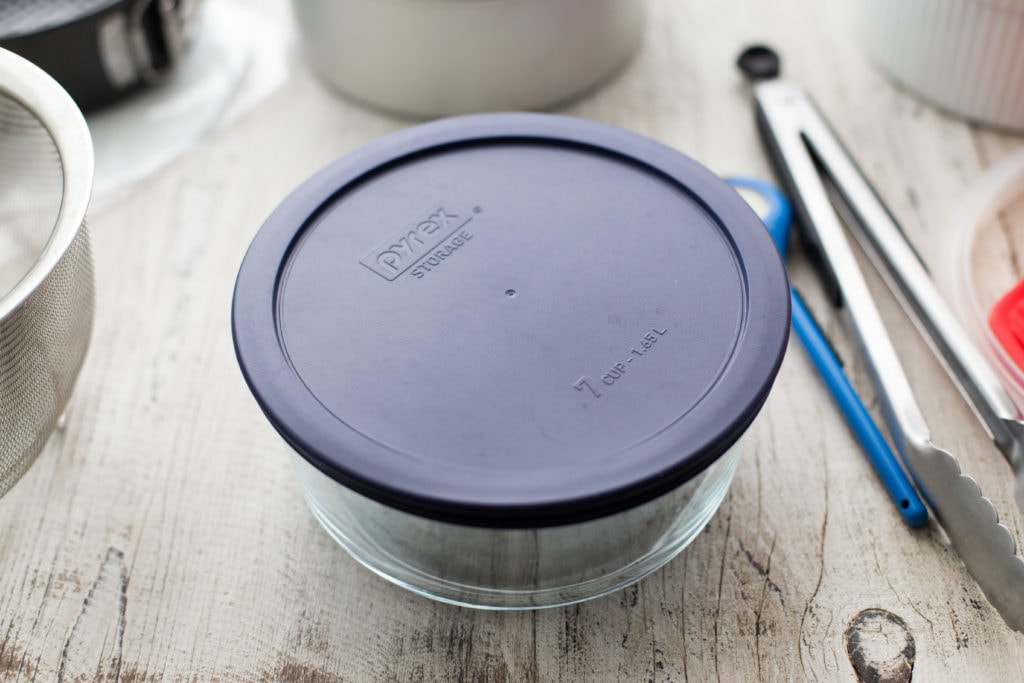 The best dish for making yogurt in the Instant Pot. You can easily pasteurize and culture a full quart of milk, then transfer it directly to the fridge with zero clean-up of the inner pot.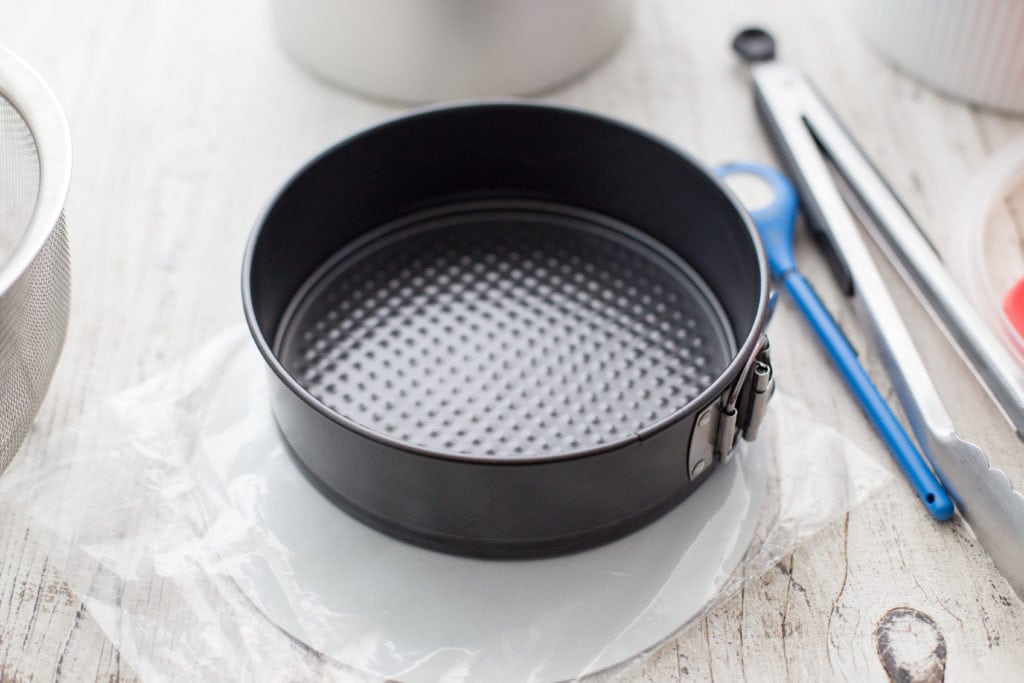 If you haven't yet made a cheesecake in your IP, you've got to try it! A 7-inch pan fits snugly in the pot. I use 8-inch Parchment Paper Rounds when I'm cooking a cheesecake in my springform pan. You can lock one right into the base, then use the little extra border for to nudge the cake right off of the base of the pan.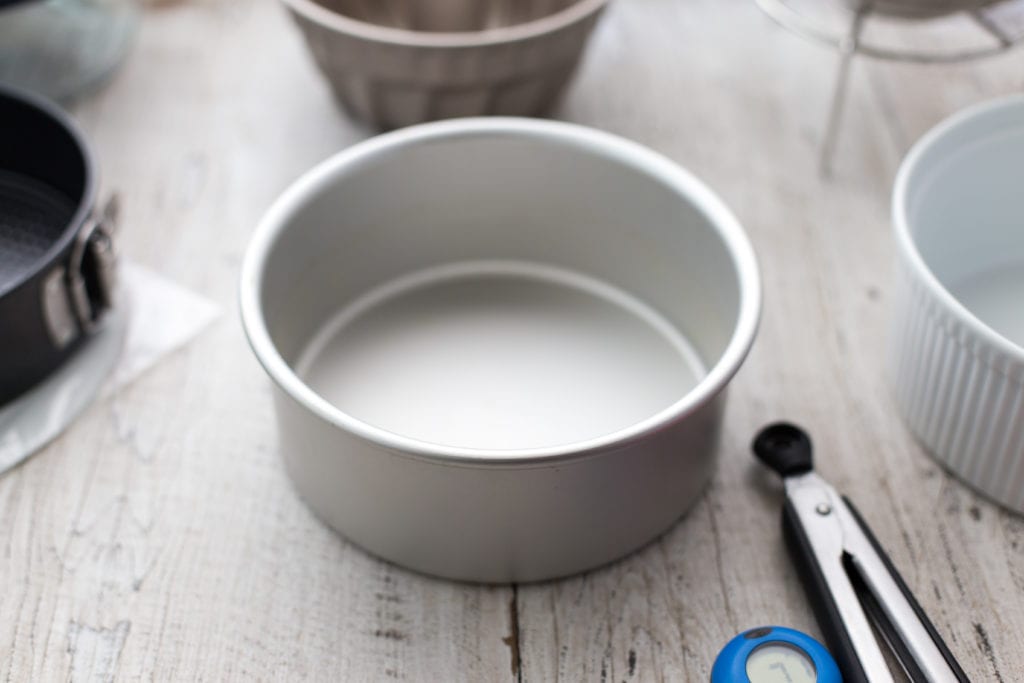 I mainly use my cake pan for two things: meatloaf and banana bread. It's just the right size to fit in the pot, and the extra-tall sides give it more capacity than a regular cake pan.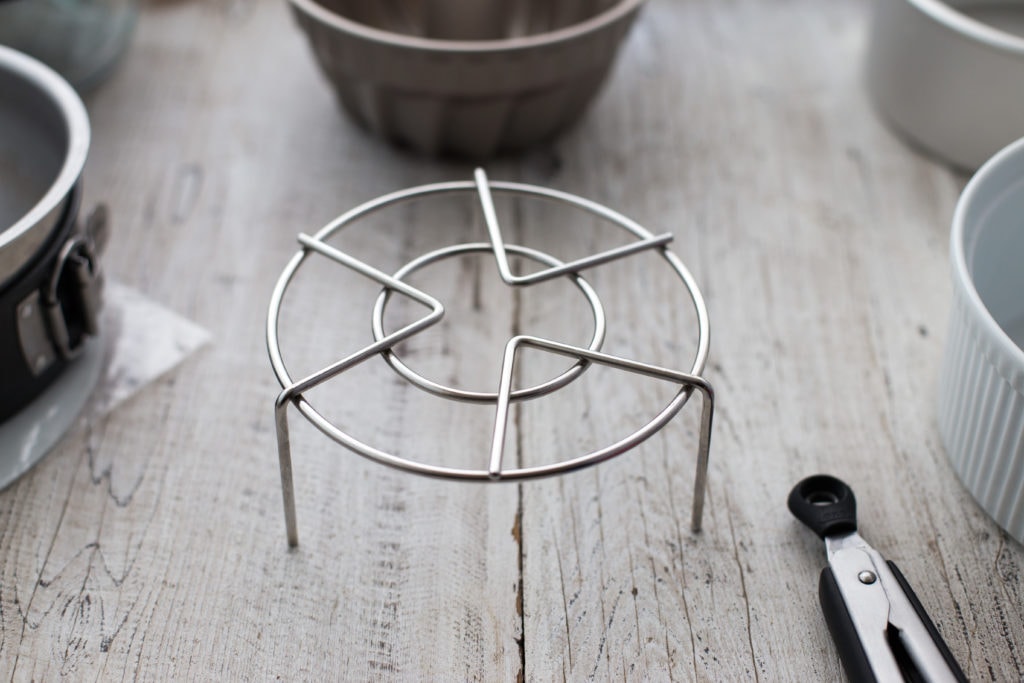 For the ultimate one-pot dinners, I like to cook a chicken dish in the bottom of the pot, put a raised steam rack on top, and place a bowl of rice or quinoa on top of the rack. The grains steam perfectly while the chicken cooks underneath, and everything stays warm together until I'm ready to serve.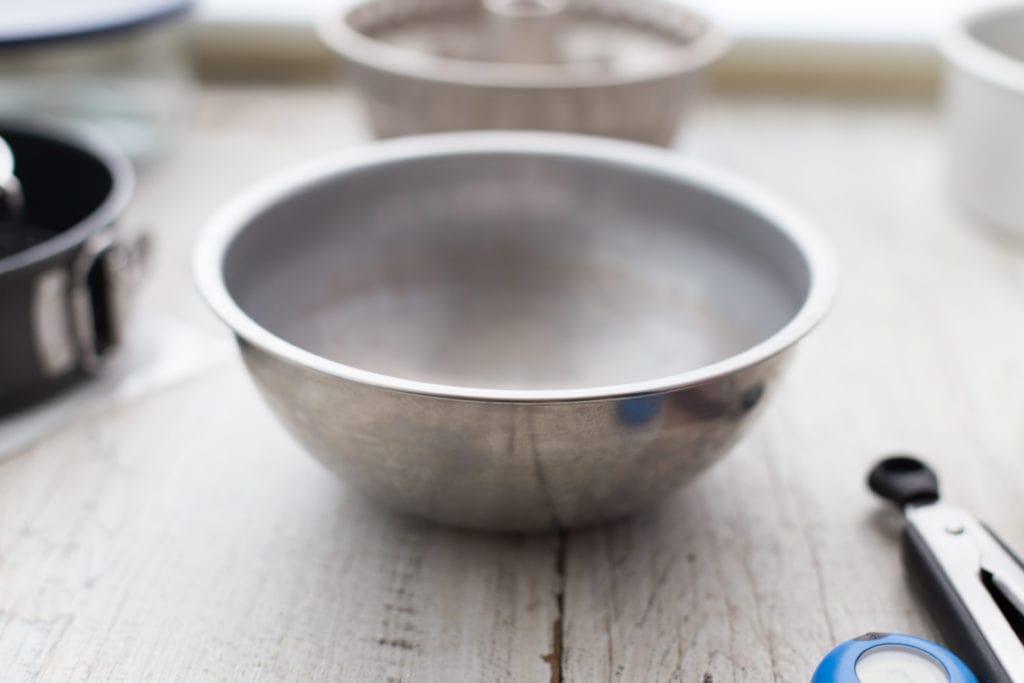 1 1/2-quart Stainless Steel Bowl
You may have noticed that rice cooks most evenly in the Instant Pot when you make a large batch (1 1/2 cups or more). This is because the pot is curved up in the middle, so smaller amounts of grains won't be fully submerged during the cooking process. My solution is to cook smaller batches of rice in a bowl inside the pot. This way, I can make a cup or less and it still cooks perfectly. This is the bowl I use for my one-pot rice and chicken meals, and also for cooking small batches of lentils for lentil salad.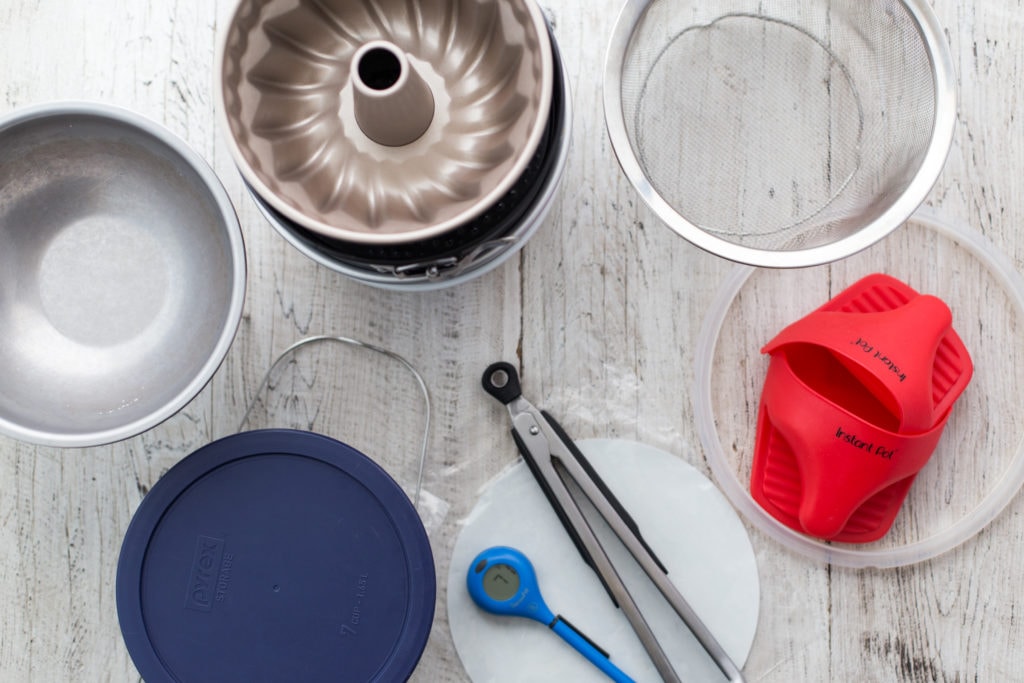 Affiliate link disclosure: Most of the links above are Amazon affiliate links, so if you end up clicking through and ordering, I'll make a small sales commission on your purchase. Thank you for supporting Lefty Spoon!