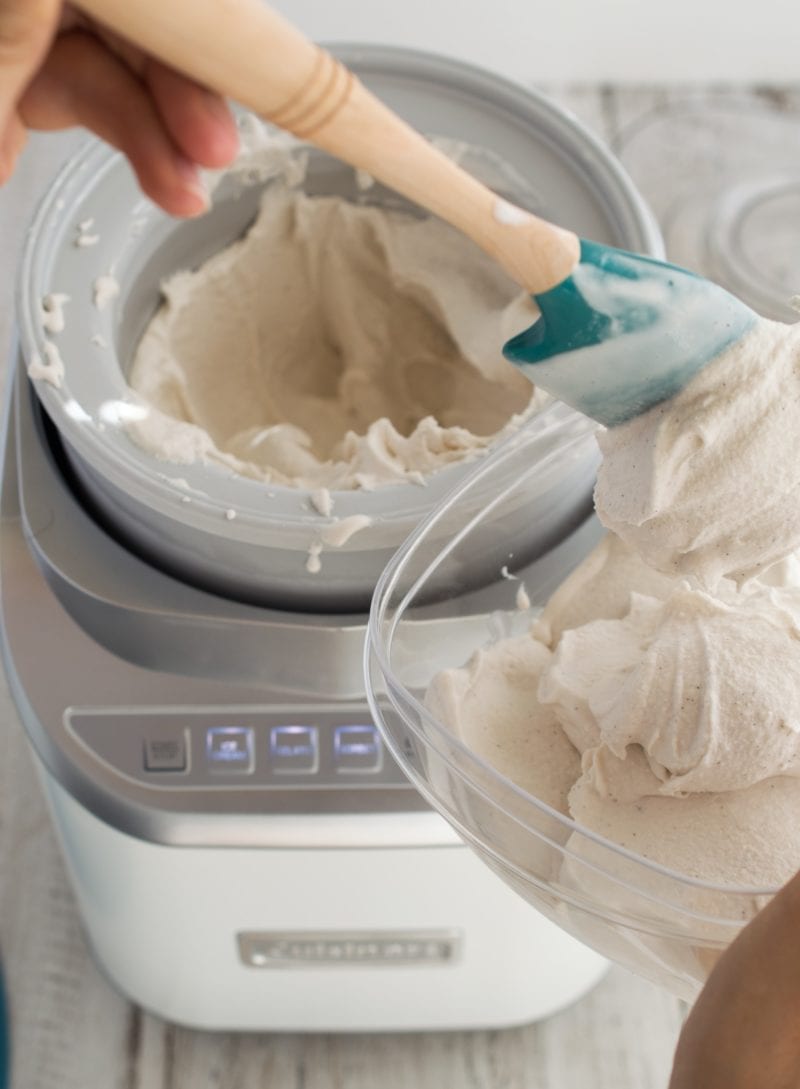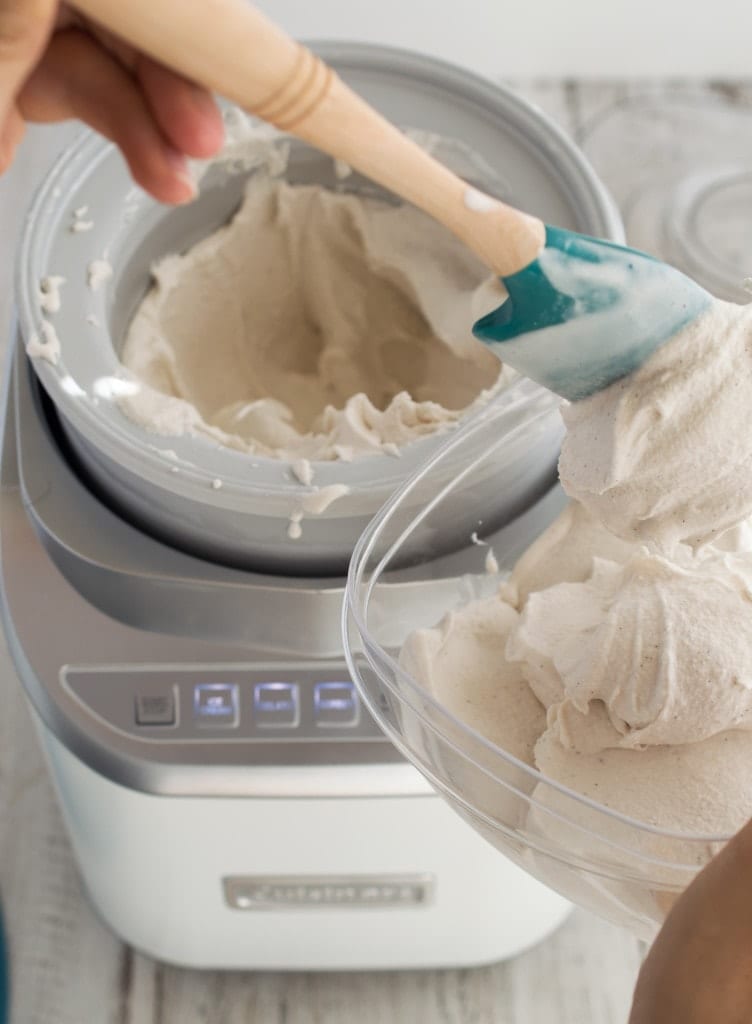 Do you see that creamy texture? The enticing little flecks of vanilla bean? This ice cream is made with a base of coconut cream, but it beats the pants off of any store-bought ice creams I've tried, vegan or otherwise. Turbinado sugar gives it a subtle hint of molasses, and a splash of aged rum and a squeeze of agave nectar help to keep the ice cream nice and soft, even after a week in the freezer.
Don't worry, there's not enough booze in here to take this recipe out of the kid-friendly category. Oh, and if you don't have an ice cream machine to churn this delicious treat, you can always pour this recipe into molds and make some popsicles instead. Enjoy!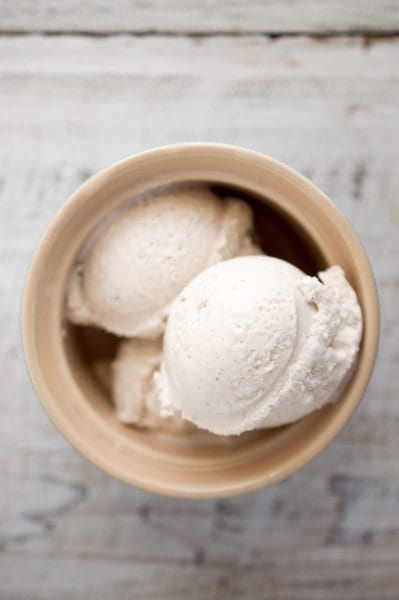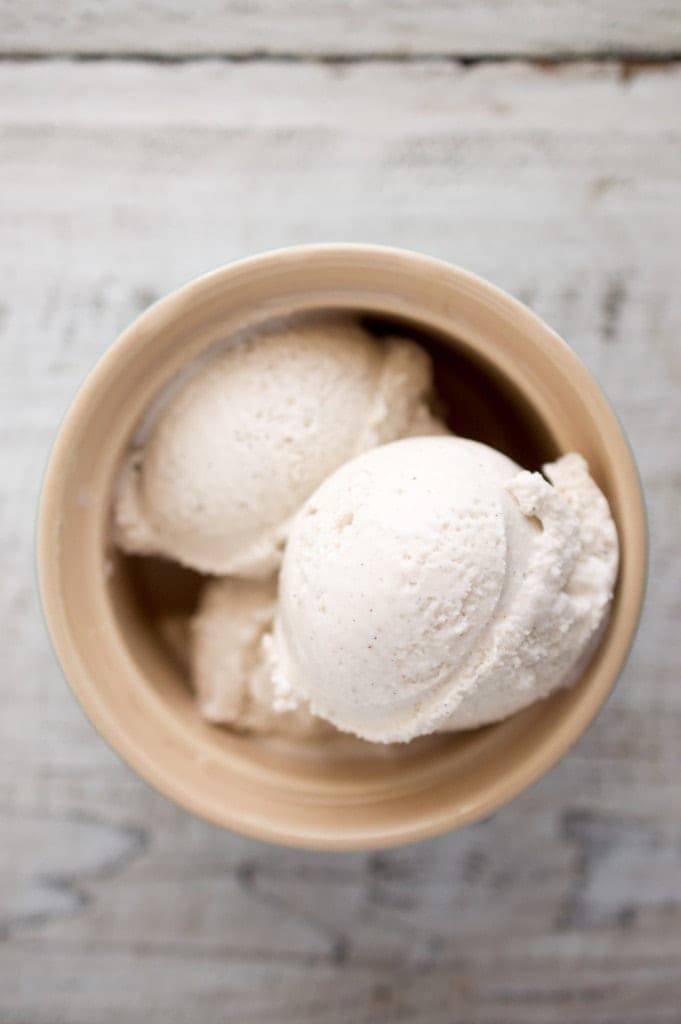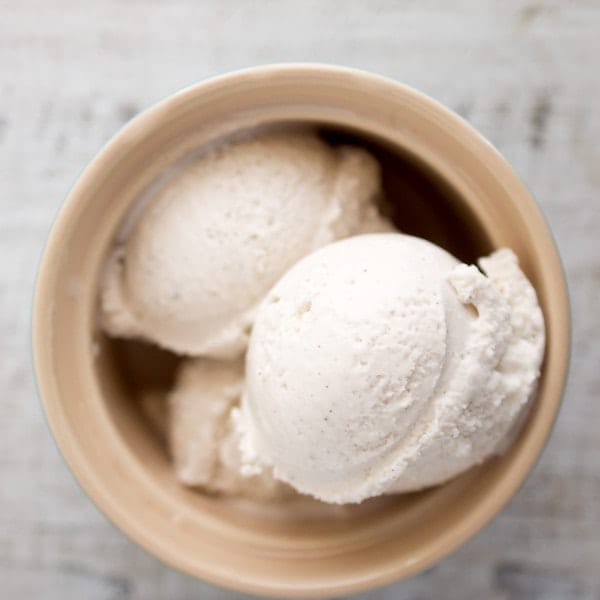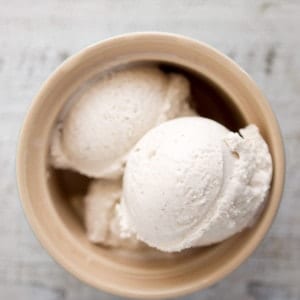 Ingredients
2

14-ounce cans coconut cream

1/2

cup

coconut water

1/4

cup

agave nectar

1/2

cup

turbinado cane sugar

1

teaspoon

vanilla bean paste

1

tablespoon

dark rum

1/2

teaspoon

kosher salt
Instructions
In a medium (2 to 3-quart) saucepan, combine coconut cream, coconut water, agave nectar, and sugar. Bring up to a bare simmer over medium heat, stirring often.

Transfer the mixture to a blender, cover tightly, and blend at high speed for 30 seconds. Add the vanilla bean paste, rum, and salt, and blend for another few seconds, just to combine.

Chill the mixture for at least four hours, or overnight.

Churn the mixture according to your ice cream maker's instructions. Select the ice cream function for a slightly more aerated final product, or gelato for a denser texture. Chill for at least two hours before serving for a scoopable texture.