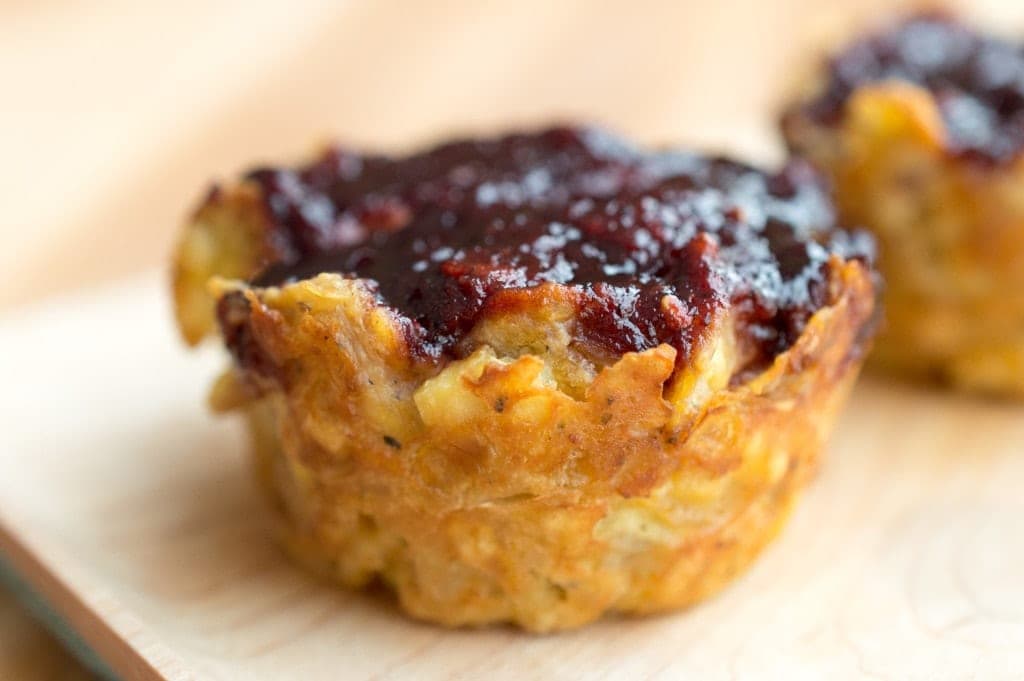 A few months ago, my brother took me out for lunch to a vegetarian restaurant in San Francisco called Ananda Fuara. It's located at a crazybusy intersection in the Civic Center neighborhood, right where 9th Street splits off into Larkin, Hayes, and Market. I'd passed by many times on my commute into the city, but never thought to stop in for a bite. 
Go through the front door of Ananda Fuara, and you'll be struck by an atmosphere of [I'll be frank, slightly unsettling to the uninitiated] calm, completely at odds with the traffic and bustle just outside. In the robin's egg blue, high-ceilinged establishment, waiters glide around wearing serene, dreamy expressions, plying patrons with generous portions of the restaurant's signature vegetarian fare.
The menu ranges from Indian to Mediterranean to what I can best describe as hippie-inspired cuisine. Dal is perfectly spiced and seasoned with cumin and cilantro, and the dinner salad comes with a kicky lemon and tahini vinaigrette alongside. And then there are the all-over-the-map entrées, including ravioli, falafel, a "turkey" club sandwich, and my favorite, the Neatloaf.
It takes a special, special vegetarian loaf to truly capture my heart. I've made some less than stellar brick-like creations courtesy of the Magical Loaf Studio, one of which resulted in my college boyfriend literally spitting out his first and only bite, his face awash in panic and disgust.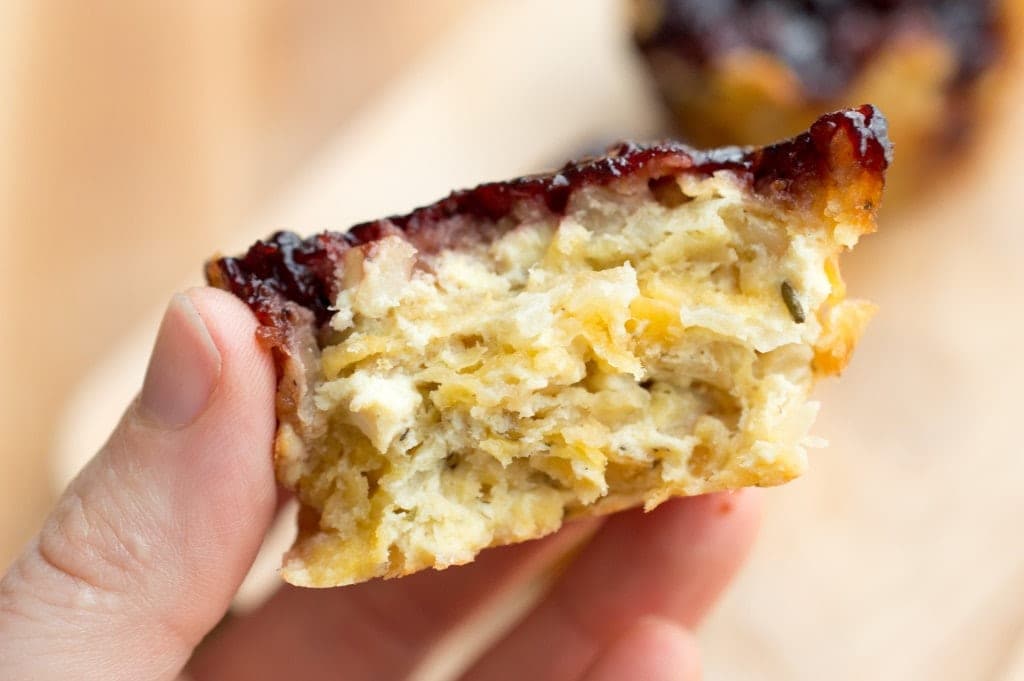 A good veggie loaf needs enough substance to be satisfying, along with an appealing, non-mushy texture and savory flavor. Neatloaf hits all the right notes, maybe because it's not trying too, too hard to be "healthy," whatever that means these days! It's vegetarian, not vegan, with eggs and ricotta adding richness but keeping things light and fluffy. Close your eyes, and you'd be hard pressed to differentiate it from a bite of turkey meatloaf. A vegan version is available at the restaurant upon request, though I've never tried it, and I can't imagine it matches the deliciousness of the original recipe.
For quite some time now, a recipe for Neatloaf has been making the rounds.  Those who've made it have lots of raves, claiming it comes very close to what's served in the restaurant. I've gone and switched things up a bit here, using more fresh onions and eliminating the Lipton Onion Soup Mix, an ingredient I don't tend to keep on hand.
To mimic the savory flavor and thickening power of the soup mix packet, I've added some nutritional yeast and salt, along with a little cornstarch. I've also tweaked the glaze to include pomegranate molasses, one of my favorite Mediterranean pantry staples. You can find it in Middle Eastern markets, and at health food and high-end grocery stores. Combined with ketchup and a pinch of red pepper flakes, it makes for a delicious meatloaf Neatloaf topping, sticky, tangy, spicy, and sweet.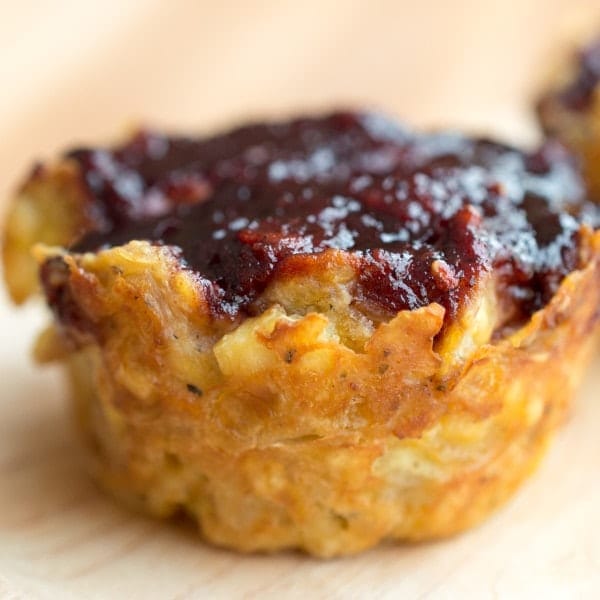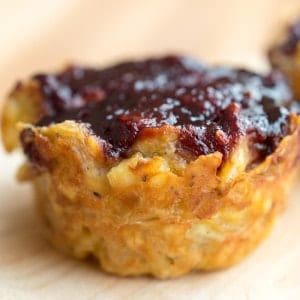 Mediterranean Neatloaf with Pomegranate Glaze
Savory, vegetarian meatloaf muffins, inspired by the Neatloaf served at Ananda Fuara in San Francisco.
Print
Pin
Rate
Ingredients
For the Neatloaf:
1/4

cup

olive oil

1

medium yellow onion

diced small

2

large cloves garlic

minced

3/4

teaspoon

salt

3

jumbo eggs

2/3

cup

5 ounces ricotta cheese

1/3

of a block

~5 ounces firm tofu, crumbled finely

1/2

cup

cooked brown rice

1

tablespoon

nutritional yeast

1

teaspoon

cornstarch

1

teaspoon

Italian seasoning

1/2

teaspoon

dried oregano

4

cups

corn flakes cereal
Instructions
Preheat the oven to 300ºF. Lightly grease a muffin tin with olive oil or nonstick cooking spray.

In a small bowl, stir together the ingredients for the glaze. Set aside.

In a large (12-inch) skillet, heat the olive oil over medium heat. Add the onions, garlic, and salt. Sauté until translucent and beginning to brown, about 15 minutes. Allow to cool.

While the onions are cooling: In a medium mixing bowl, whisk together the eggs, ricotta cheese, tofu, rice, nutritional yeast, cornstarch, Italian seasoning, and oregano.

Add the cooled onions and garlic to the mixing bowl and stir to combine. Fold in the corn flakes, stirring gently to combine without breaking up the cereal too much.

Scoop the neatloaf mixture into the muffin pan, filling each muffin cup 3/4 of the way full. Tap the filled pan on the countertop a few times to knock any air bubbles out of the mixture, then spoon the glaze over the muffins.

Bake for 30 minutes, then remove from the oven and let cool in the muffin tin for five minutes. Transfer to a serving plate and serve warm.
Notes
If you like, you can make this recipe in a loaf pan for a more traditional meat, er, neatloaf! Just increase the cooking time from 30 minutes to 1 hour.
Nutrition
Serving:
1
g
|
Calories:
172
kcal
|
Carbohydrates:
19
g
|
Protein:
6
g
|
Fat:
9
g
|
Saturated Fat:
2
g
|
Cholesterol:
72
mg
|
Sodium:
311
mg
|
Fiber:
1
g
|
Sugar:
5
g