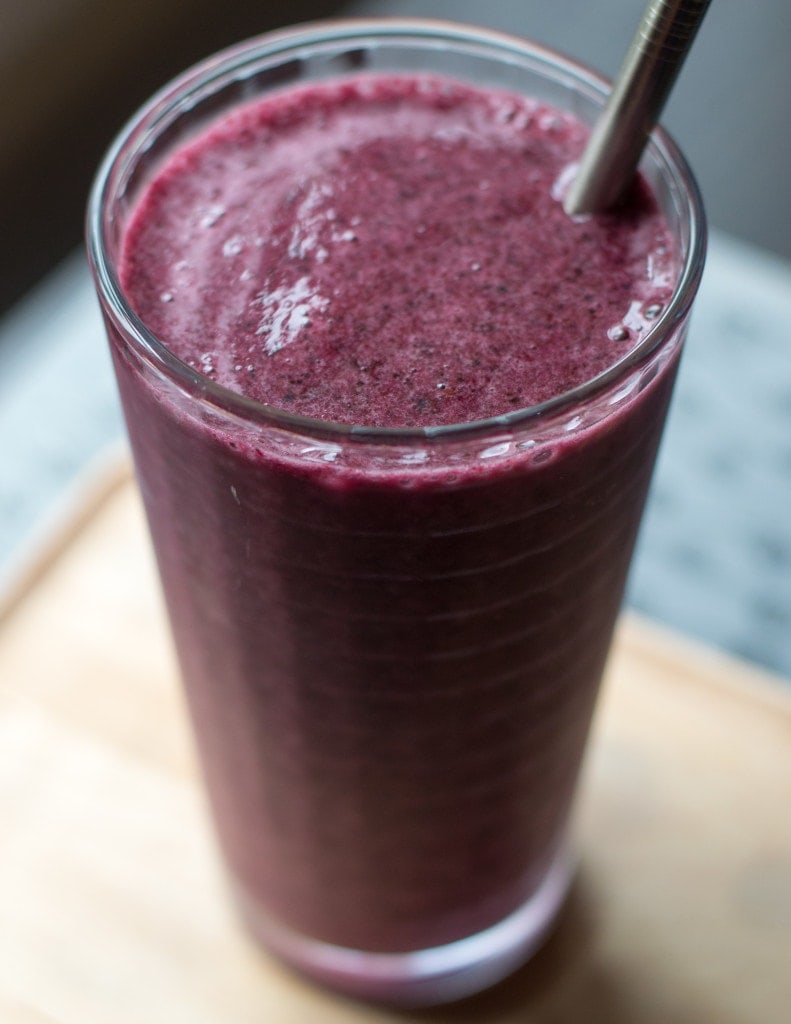 The mad, commercial rush into Chrismukkah can get the better of the best of us. If you've been hit with Williams-Sonoma catalog envy, or are feeling pressure to buy expensive stuffandthings for the special people in your life, step back from the Vitamix page, take a deep breath, and make yourself a smoothie in your regular, nothing-fancy blender. Sip. Breathe. Doesn't that feel better?
For today's simple recipe, all you need are three ingredients: frozen blueberries (or your favorite berry blend), a banana, and a glug of cranberry juice. This ain't no za'atar-dusted, goji berri affair. The only ingredient that might be a little offbeat is the cranberry juice, since I like to use the unsweetened variety. You can find it at Trader Joe's, Whole Foods, and most health food stores. A whole banana gives the drink all the sweetness it needs, so no added sugar is necessary. And that's it as far as the smoothie goes! It's easy as (well, a lot easier than) pie.
Going into the last crazypants weekend of shopping before Santa Day, try to remember that your loved ones are going to keep loving you, whether or not you get them spendy presents that they probably don't need in the first place. At least not as much as they need you and your beautiful face, showing up and spending the holidays together.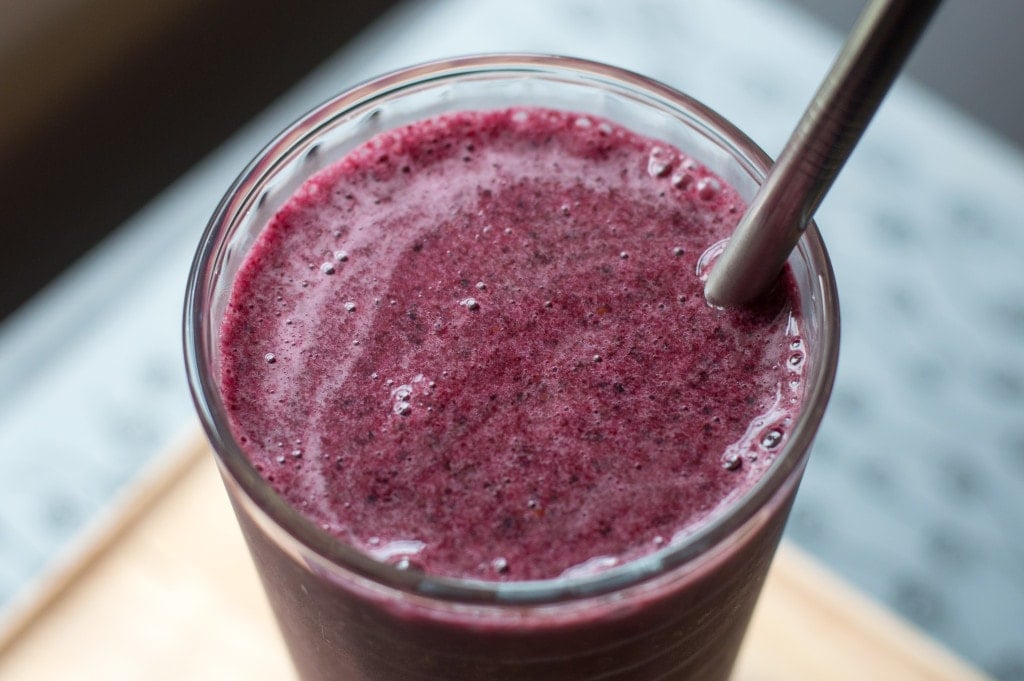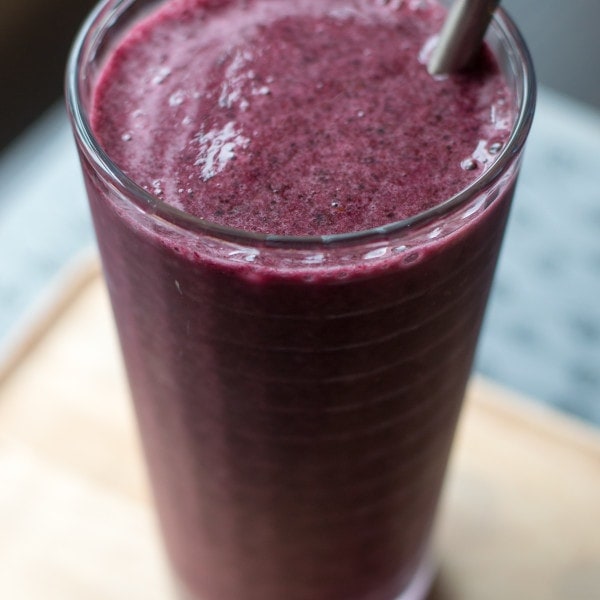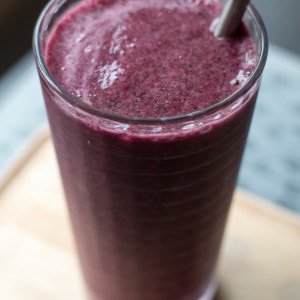 Ingredients
1

cup

frozen blueberries

1

medium banana

broken into 1-inch pieces

3/4

cup

unsweetened cranberry juice
Instructions
Place ingredients in blender in order listed. Blend on high setting for about 30 seconds, until smooth.