UPDATE: Judah K, you are the winner of the Thermapen® Giveaway! Send me an email with your shipping details and your preferred color at coco at itwasjustright dot com!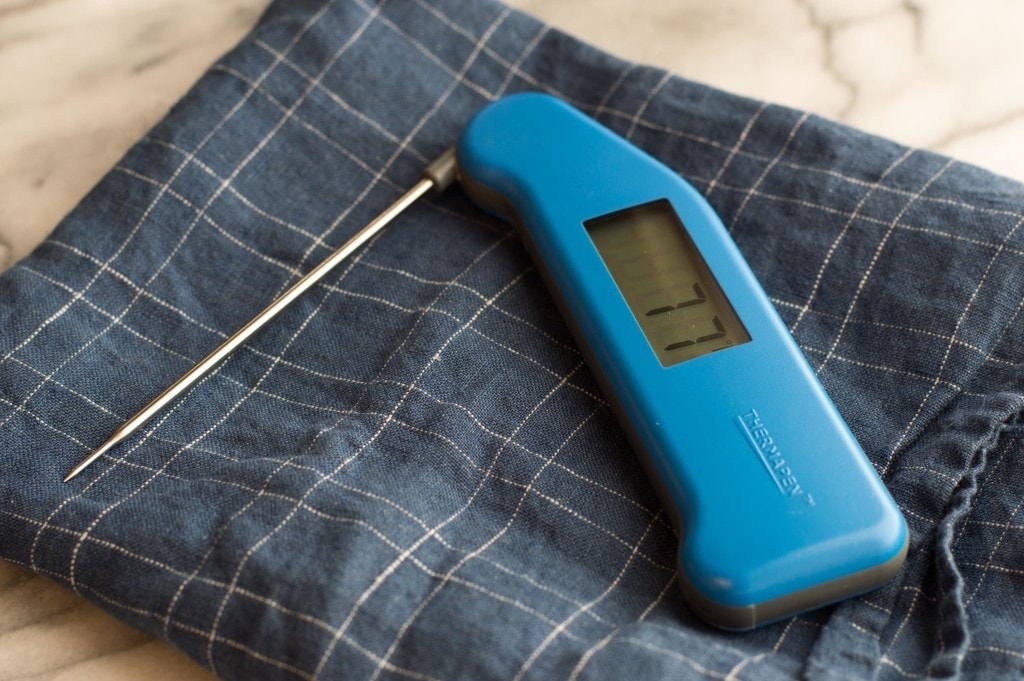 Every since I got my hands on an instant-read thermometer, I've been able to take my cooking projects to the next level. The Splash-Proof Super-Fast® model from Thermapen® has become a workhorse in my kitchen, aiding me in creating perfect roasted meats, batches of yogurt, tempered chocolate, and more. I use my Cornflower Blue model almost daily.
Just in time for the holidays, I'm partnering with Thermoworks® to give one of you lucky readers a brand new Thermapen® of your own! Enter the giveaway below before midnight PST on Friday, December 12th. 
I'll announce the lucky winner on Saturday morning. You'll be able to pick out a Thermapen® in any color you like — they have a huge selection on their website, so browse and decide on your favorite when you enter! You can pick a solid color, or even one of their Limited Edition designs.
Happy Holidays and good luck, everyone!
Cheers,
Coco