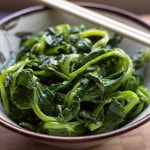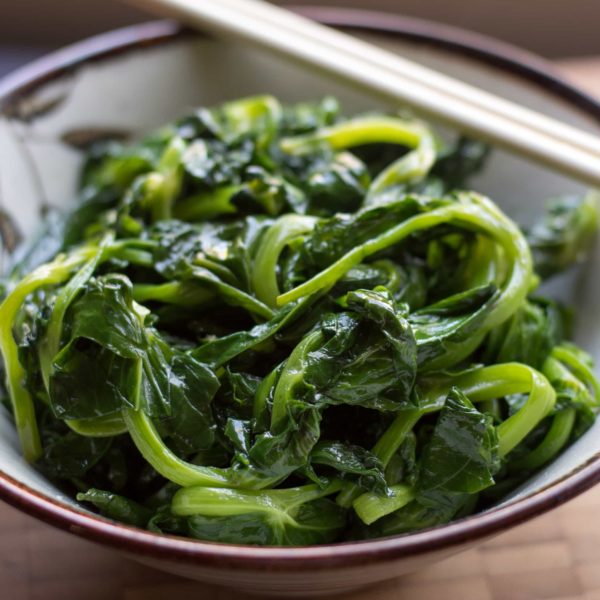 Print Recipe
Stir-Fried Pea Shoots
A quick and easy method for preparing any kind of Asian greens.
Bring a large pot of water to boil. Blanch the greens for one minute, then drain in a colander.

Heat the vegetable oil in a wok or large skillet over medium heat. When the oil begins to shimmer, add the garlic and stir-fry just until aromatic but not browned (this will take less than a minute).

Add the greens and stir-fry for another two minutes.

Add the soy sauce and sesame oil and stir-fry for one more minute. Transfer to a bowl and serve piping hot.