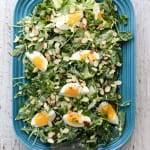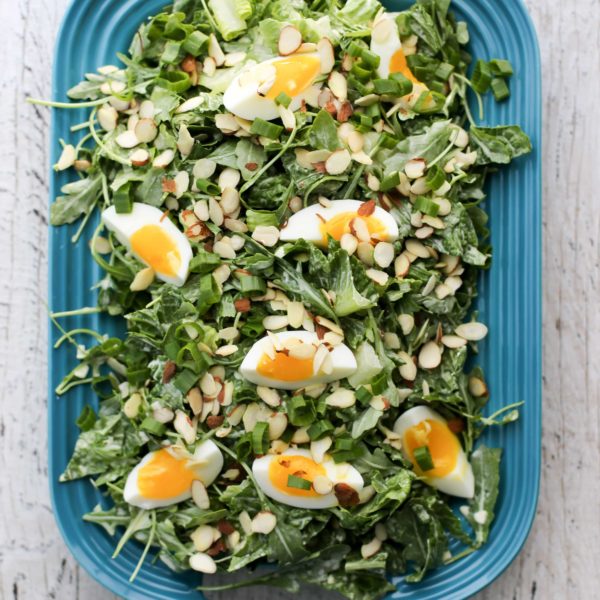 Print Recipe
Bulletproof: The Cookbook: Greens with Creamy Dressing
Arugula and romaine in a creamy, lemony dressing, topped with soft-boiled eggs and sliced almonds. Makes a great light lunch or salad course.
In a small pot of water, boil the eggs. Cook for 7 minutes for a soft-boiled texture. Remove to an ice water bath and set aside.

In a small mixing bowl, whisk the mayonnaise with the green onion, lemon juice, olive oil, and salt until evenly mixed and creamy.

In a large salad bowl, toss the lettuces with the dressing. Transfer the salad to a large platter or individual serving plates. Sprinkle on the sliced almonds over the top of the salad.

Peel the soft-boiled eggs and quarter them lengthwise, then arrange them on top of the salad and serve right away.