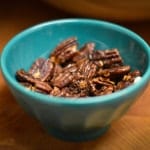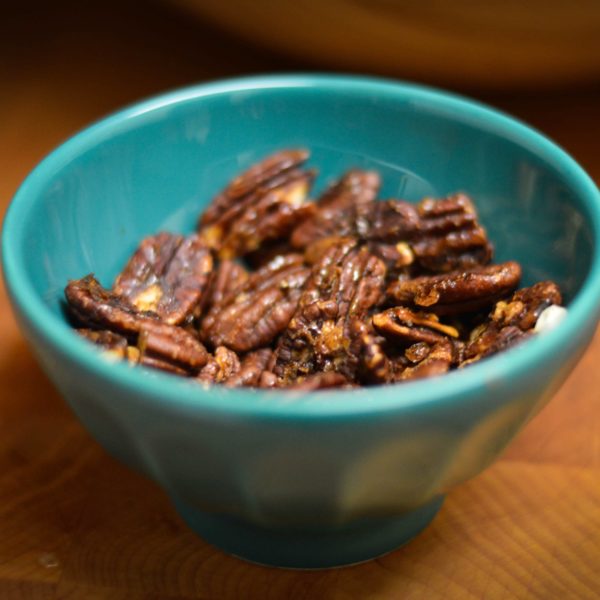 Print Recipe
Smoky Maple Pecans
Spicy, smokey nuts to serve with cocktails or sprinkle on salads.
Preheat oven to 300ºF. Line a baking sheet with parchment paper.

Spread out the pecans on the baking sheet, then toss with the maple syrup, pepper flakes, and salt.

Bake for 25 minutes, or until pecans are well-toasted but not burned. Remove from oven and allow to cool to room temperature before serving.