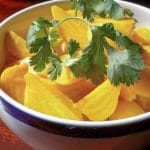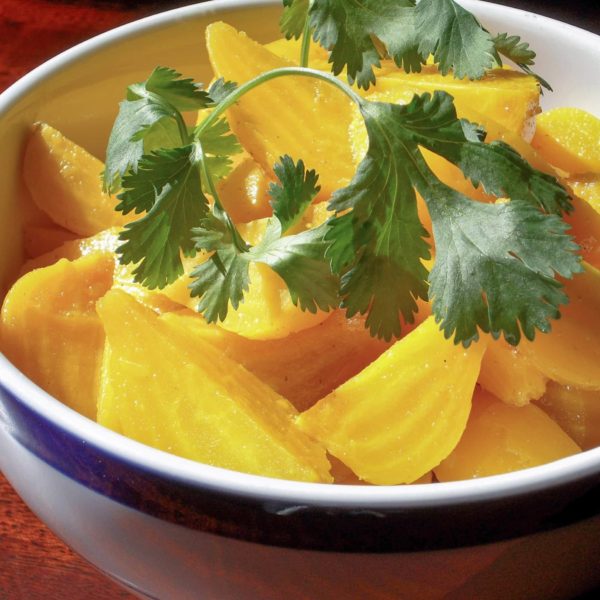 Print Recipe
Marinated Baby Beets
An easy snack or appetizer, vinegared beets with are seasoned with a touch of cumin.
Bring a large pot of water to a boil, then add the beets. Boil for about 20 minutes, or until you can easily pierce them with a fork.

Drain and peel the beets — their skins will slide right off under cool, running water.

Cut the beets into quarters and place in a medium bowl.

Add the olive oil, vinegar, and cumin to the bowl of beets and stir to coat. Let marinate in fridge for at least two hours.

Garnish with cilantro if desired and serve.