Sautéed Fava Beans with Garlic, Green Onions, and Basil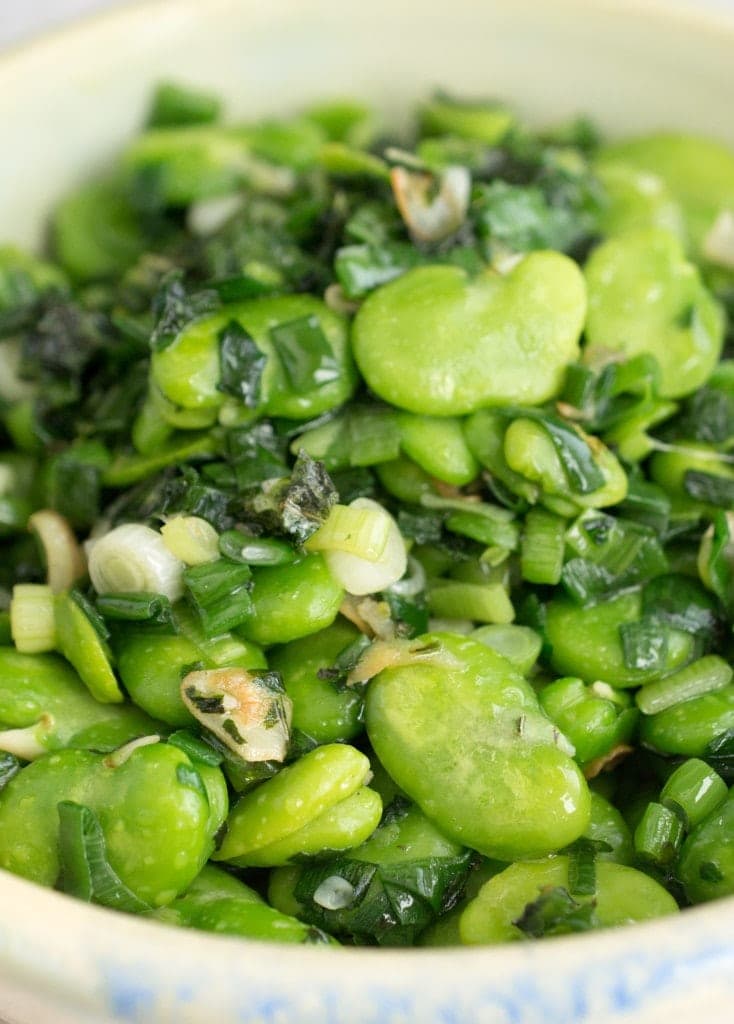 2 tablespoons extra virgin olive oil
3 cloves garlic, sliced thinly
2 pounds fava beans in their pods, shelled, blanched and peeled (yields ~1½ cups)
5 green onions, chopped
¼ teaspoon salt
1 tablespoon Lightly Dried Basil (or two tablespoons fresh basil, chopped)
In a large (12-inch) skillet, heat the olive oil and garlic over medium heat.
When the garlic is just beginning to brown, add the fava beans, green onions, and salt to the skillet. Sauté until the green onions are wilted and have lost their raw bite, about three minutes.
Add the basil and sauté for just about one more minute, then turn off the heat and serve right away.
Recipe by
Lefty Spoon
at http://www.leftyspoon.com/2015/04/24/sauteed-fava-beans-with-garlic-green-onions-and-basil/